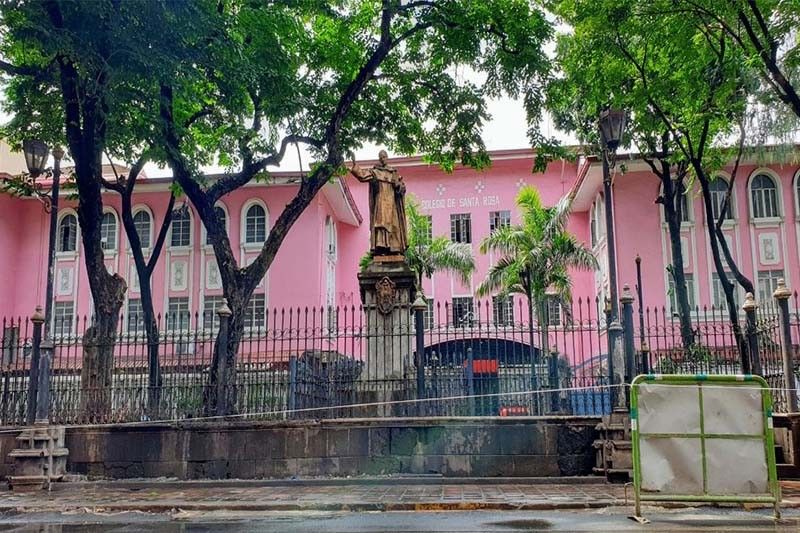 This August 2019 photo shows how Plaza de Santo Tomas looks like after the clearing operations.
Intramuros Administration/Facebook
Intramuros to establish 'Hawkers Plaza' for vendors displaced by clearing ops
MANILA, Philippines — The Intramuros Administration on Monday announced it would establish a "Hawkers Plaza" for vendors who were displaced by the clearing operations in the walled city.
The Intramuros Administration earlier conducted clearing operations in the area to free streets and sidewalks of obstructions.
It said they gave notice to the vendors who would be affected by the clean-up drive and volunteered to relocate them to their new area. The vendors have been transferred to the Postigo parking lot or the Comission on Elections parking lot.
"In the long term, a Hawkers Plaza will be made for the permanent location of the vendors," the Intramuros Administration said.
The vendors are currently at Postigo Plaza where it is business as usual for them. The Hawkers Plaza is a long-term plan for all the vendors in Intramuros :)

— Intramuros PHL (@Intramuros) August 5, 2019
The administration posted a photo of Plaza de Santo Tomas after the clearing operations. The plaza houses the monuments of Miguel de Benavides and the Alumni of the University of Santo Tomas in the Congress of Malolos in 1898.
It used to be surrounded by street vendors.
The clearing operations initiatives of the Intramuros Administration is in line with the 60-day order of the Department of the Interior and Local Government to clear public areas from obstructions.
President Rodrigo Duterte earlier directed the DILG, the Metropolitan Manila Development Authority and local chief executives to clear public roads of structures used for private ends during his fourth State of the Nation Address.
Prior to this order, Manila Mayor Isko Moreno started the clearing operations within the Philippine capital which included the Lagusnilad Underpass connecting Intramuros and the Manila City Hall.