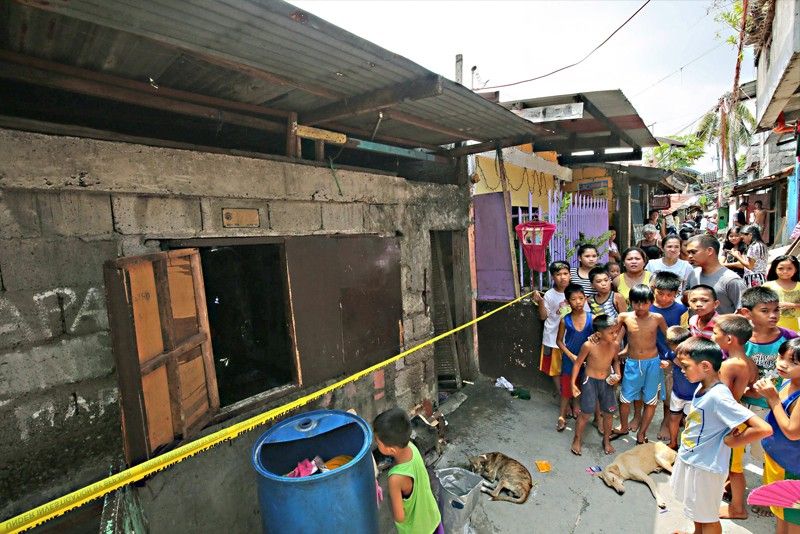 Residents gather in front of the victims' house in Bagong Silang, Caloocan City after the fire broke out yesterday.
Michael Varcas
Family of 6 die in Caloocan fire
MANILA, Philippines — A family of six died when a fire broke out at their house in Bagong Silang, Caloocan City before dawn yesterday.
Arson probers said the fire was caused by a candle that was left unattended at past 2 a.m.
Authorities identified the fatalities as Maricel Basas, her children Robert, 10, Langoy, 4, JP, 2, and three-month-old Niño as well as her nephew Eduardo Roxas, 8.
Caloocan fire marshal Superintendent Stephen Requina said the victims were trapped in the burning house.
Requina said Basas' husband, Albert, was in Bulacan working at a construction site when the fire occurred.
Basa's eldest son Benedict, 13, survived by jumping out of the window, Requina said.
The boy was rushed to the hospital for treatment of second degree burns.
Requina said the house had no electricity and the family only used a gas lamp or candles.
Neighbors said they were not able to help the family as the fire had engulfed the house.