2 MRT-3 trains stall, 1,450 passengers offloaded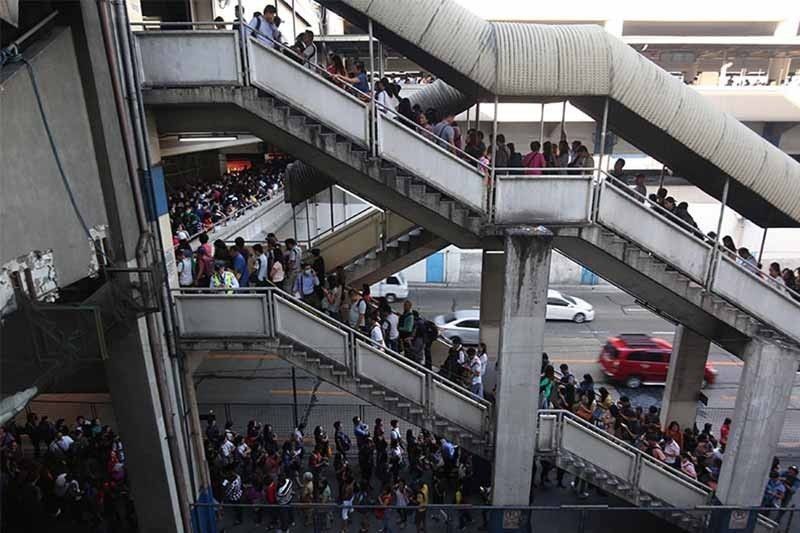 MANILA, Philippines — Two trains of the Metro Rail Transit Line 3 (MRT-3) broke down yesterday, forcing the rail line to offload around 1,450 passengers.
At around 8:29 a.m., around 580 passengers were offloaded from a southbound train at the Araneta Center-Cubao station, the Department of Transportation (DOTr) reported.
The passengers rode the next train, which arrived four minutes later.
The train developed an error in the automated train protection or signaling system, which controls train speeds, the DOTr said.
At around 9:49 a.m., around 870 passengers had to get off another southbound train at the Shaw Boulevard station after its motor developed electrical failure, the DOTr said.
A replacement train came four minutes later to assist affected passengers.
The DOTr blamed "worn-out sub-components" for the glitches in the two trains.
From 13 trains at 7 a.m., the MRT-3 had only 12 trains running as of 10:46 a.m., the DOTr reported.