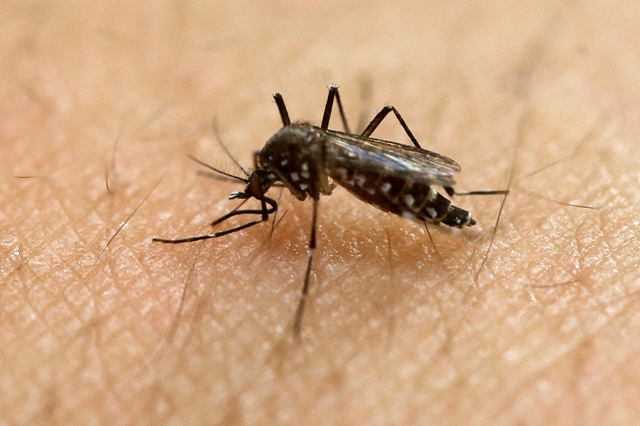 Japanese encephalitis is a viral disease spread by blood-sucking insects, particularly mosquitoes of the Culex species. File photo
6 cases of deadly Japanese encephalitis emerge in Cordillera
BAGUIO CITY, Philippines — At least six cases of Japanese encephalitis have been recorded in the highland region since January, the health department reported.
From January to August, the Department of Health-Cordillera epidemiologist Ursula Segundo said that Baguio City and Benguet province each had two cases. One case was reported in Abra and another in Mountain Province. There were no reported cases of Japanese encephalitis in Apayao, Ifugao and Kalinga.
According to the health department, a 37-year-old teacher from Mountain Province suffered memory loss caused by Japanese encephalitis.
The six recorded patients are undergoing supportive treatment with a team of doctors managing the disease according to symptoms.
The DOH said Japanese encephalitis is endemic in several areas, including the highland region. In 2015, 13 cases were reported in the Cordillera Autonomous Region.
Japanese encephalitis is a viral disease spread by blood-sucking insects, particularly mosquitoes of the Culex species.
Culex mosquitoes are common in rural areas with rice paddies, piggeries, irrigation ditches, ground pools, among others.
Symptoms of Japanese encephalitis include flu-like illnesses, headache, chills and muscle pain. In severe cases, it may progress to inflammation of the brain and seizures, paralysis and even comatose which may lead to death.
Segundo advised that suspected patients of Japanese encephalitis must be brought to the hospital for laboratory tests.
Aside from the six cases recorded in the region, seven patients are reported to have acquired Japanese encephalitis outside the Cordillera region, the DOH-CAR added.