'I never got to sing myself': Jennifer Lopez admits 'Selena' film didn't use her voice
February 8, 2022 | 10:36am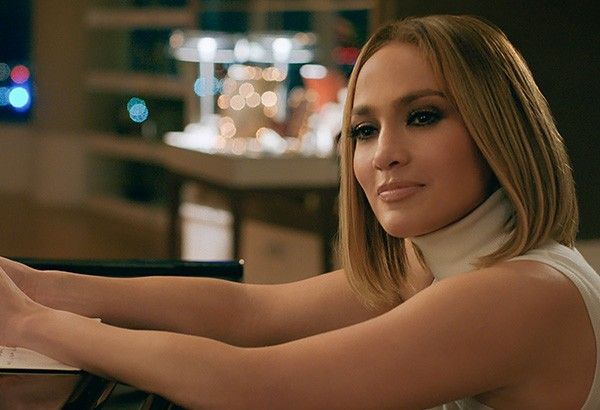 MANILA, Philippines — Jennifer Lopez stars alongside Owen Wilson in the feel-good romantic comedy "Marry Me" this Valentine's season.
Jennifer plays the character of global superstar Kat Valdez, who's about to be married to her celebrity fiancé, Bastian (Maluma). The two are about to be wed publicly, live, in front of the whole world, as they are dubbed the hottest celebrity couple on the planet. But seconds before her wedding, Kat learned that Bastian has been unfaithful to her, and that all about her life is just a fantasy.
Lopez reflected on her role, saying, "Kat's a global superstar who is also a strong, confident businesswoman," Jennifer said in a Universal Pictures press statement sent to Philstar.com. "She's a boss but also a regular person who gets lonely and needs love. She wants to feel like she has a home and isn't a gypsy traveling the world."
"Kat blames herself for not seeing the truth, but also makes a spontaneous choice to marry somebody else in the audience. That's how she meets Charlie. With that, her life completely changes, as it does when you meet someone who sees you for who you are."
Charlie is played by actor Owen Wilson.
From there, two total and completely opposite strangers agree to marry and get to know each other. But the universal question arises: Can two people from such different worlds fall in love and succeed in maintaining their romance?
Lopez, of course, knows what it is like to navigate a romantic relationship in the glare of the public eye.
"Living a life in the spotlight has its challenges," the superstar said. "The truth is that nobody wants to hear the 'woe is me…' part of that, but it has a scrutiny and a judgment to it that most people don't ever have to deal with. That can be very lonely."
"Kat never forgets that she was a little girl growing up with a dream," the "Love Don't Cost a Thing" singer said. "It's the same for me. Remembering where I came from has always kept me grounded. I don't feel any different, and I think that's what people forget. That's why I've made songs over the years like 'Jenny from the Block' and 'I'm Real.' I'm still the same person, but I'm just doing these things with my life and it has expanded and grown. Still, there's a human being there."
"It was about baring my soul in every moment," she said. "It was more uncomfortable than playing a character that is nothing like you, because I brought experience into a world in a way that I've never had to before. This is also the first time that I've been able to make an album with a movie, which has been a dream of mine. It's the first time I've done a movie with music since Selena, and in that film, they used Selena's voice, so I never got to sing myself."
From Universal Pictures International, "Marry Me" opens in Philippine cinemas on February 9. — Video from Universal Pictures Philippines via YouTube
Recommended
August 17, 2022 - 12:00am