Truckloads of trash hauled from Rizal Park
January 2, 2018 | 12:00am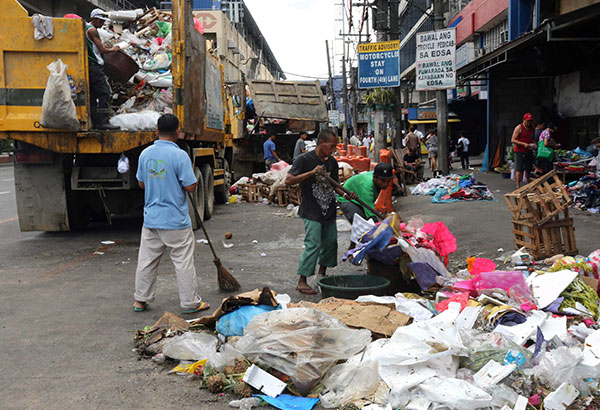 MANILA, Philippines — Truckloads of garbage left by revelers who welcomed the New Year in Manila's Rizal Park were collected by the Metropolitan Manila Development Authority (MMDA) yesterday.
The MMDA said three truckloads of garbage had been hauled from the park as of 3 p.m.
Officials estimated that at least 90,000 people trooped to Rizal Park on Sunday, making it one of the favorite spots for Filipinos to celebrate the New Year.
Lilybelle Borromeo-David, head of the Manila city hall department of public services, said they sought assistance from the National Parks Development Committee for the cleanup.
She said city hall personnel collected 45 trucks of garbage from Divisoria and other public markets in the city.
A group of environmentalists expressed dismay after garbage piled up on the streets of Metro Manila following the New Year celebrations.
The EcoWaste Coalition took photos of garbage such as leftover food, paper, styrofoam, plastic containers, remnants of firecrackers and fireworks in the streets of Caloocan, Makati, Manila and Quezon City.
"The disposal of all sorts of discards from the New Year revelry, including useful materials that should have been recycled, is deplorable," Daniel Alejandre, zero waste campaigner, said.