DENR to monitor Tampakan open-pit mine when ops resume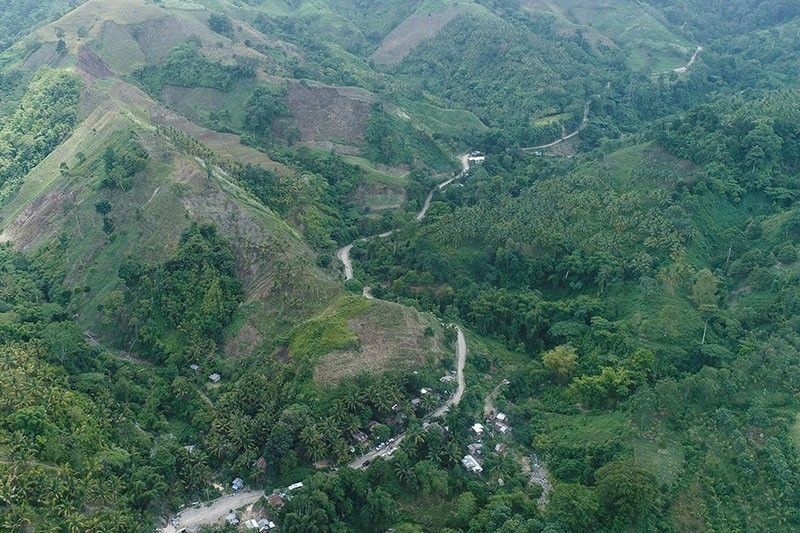 MANILA, Philippines — The environment department's Mines and Geosciences Bureau committed to strictly monitor the environmental protection and rehabilitation obligations of the Tampakan copper and gold project, feared to destroy watershed ecosystems in Mindanao, once it resumes operations.
Acting environment chief Jim Sampulna made the commitment Wednesday following the move of the South Cotabato government to lift a ban on open-pit mining in the province despite opposition from environmentalists, religious groups, and local stakeholders.
The development removed the final regulatory obstacle for the long-delayed Tampakan project, which is described as "one of the largest undeveloped copper-gold deposits in the world." Critics of the project, however, said the policy reversal will endanger the environment and the residents.
"The environment will not be sacrificed. We will see to it that the soon-to-commence Tampakan copper-gold project will be strictly monitored in compliance with applicable mining and environmental laws," Sampulna said.
He added that the agency will require Sagittarius Mines, Inc. (SMI), the proponent of the project, to invest in equipment and manpower to ensure mitigation in case of any adverse impacts from the mining operations.
According to DENR-MGB Director Wilfredo Moncano, there are technologies that can address the potential impacts of the mining operations. He also said there is a policy that requires mining firms to provide funds in all stages of operations necessary for environmental protection and enhancement.
The mines bureau is ordered to create a multipartite monitoring team that will be responsible for the conduct of quarterly environmental monitoring and audit of the mining company's operations.
It is also set to convene a committee to oversee the management and utilization of the fund for SMI's environmental protection program, progressive rehabilitation, and social development through livelihood activities for residents residing close to the project site.
In December 2021, the Duterte administration lifted the nationwide ban on open-pit mining in a bid to bring more money into the Philippines after the economic slowdown brought by the COVID-19 pandemic. He also lifted a nine-year-old ban on new mining agreements in April of the same year.
Duterte's successor, Ferdinand 'Bongbong' Marcos Jr., earlier said "sustainable" mining could be done in the country, but he was wary of the open-pit mining method because of its environmental impacts.