PCG looking for 2 missing buoys in West Philippine Sea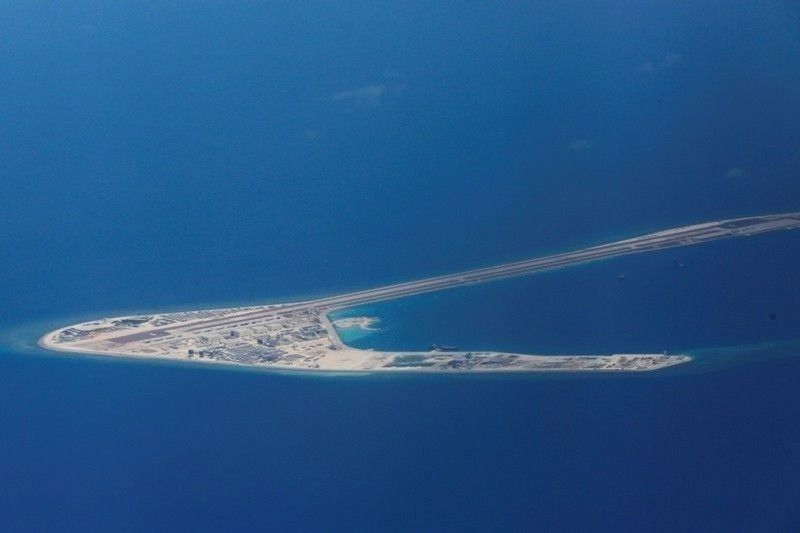 MANILA, Philippines — The Philippine Coast Guard (PCG) will check on the location of two out of 10 navigational buoys installed in areas of the West Philippine Sea (WPS) that are also claimed by China.
"Only two buoys have not been detected yet," PCG spokesman Rear Admiral Armand Balilo told reporters in Filipino yesterday.
The said buoys were installed in Balagtas and Julian Felipe Reefs.
Balilo added that the eight other navigational buoys dropped in disputed areas in the WPS remain in their respective areas, according to reports from personnel at the PCG substation in Palawan near the said areas.
He explained that bad weather could be the cause why the two floating markers are still unaccounted for.
"Once the weather improves, we will send a ship to find out the conditions of these buoys," he said in Filipino.
The PCG official noted that it would be the first time that the PCG received information about the alleged missing buoys.
He reported this despite a statement last Friday from PCG Commodore Jay Tarriela, who speaks for the government's task force on the WPS, that the "PCG's 10 buoys … remain in their designated locations."
In mid-May, the PCG's Task Force Kaligtasan sa Karagatan dropped the floating markers – all yellow and bearing the image of the Philippine flag – in the islands of Patag, Kota, Panata, Likas, Lawak, Pag-asa and Parola, as well as the Balagtas and Julian Felipe Reefs.
The installation of the buoys "signifies the country's sovereign rights and jurisdiction over the exclusive economic zone," Tarriela previously said.
Around a week after the PCG installed the buoys, however, China's Ministry of Transport announced that it also placed three "navigational beacons in the waters near Irving Reef, Whitsun Reef and Gaven Reef in the Nansha Islands (Spratly Islands)," according to reports from foreign news agencies.
Irving and Whitsun Reefs are also called Balagtas and Julian Felipe Reefs, respectively.