Lawmaker seeks OFW sovereign fund
January 29, 2023 | 12:00am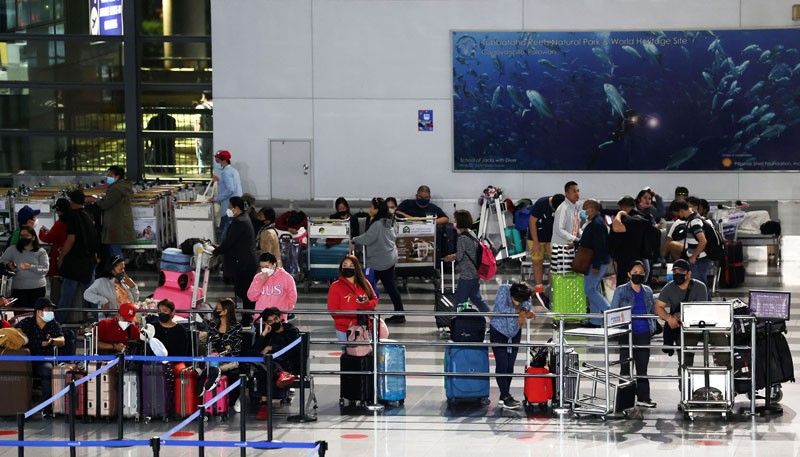 MANILA, Philippines — A sovereign wealth fund for overseas Filipino workers (OFWs) is what a lawmaker wants to set up even as controversy surrounds the bill proposing the Maharlika Investment Fund (MIF) that has yet to hurdle the Senate.
Parañaque City Rep. Edwin Olivarez has filed House Bill 6804 which proposes the creation of the OFW Sovereign Fund to provide migrant workers and their immediate family members a "safe alternative" in investing their "hard-earned income."
Olivarez' proposed measure cites about 10 million OFWs whose earnings translate to "substantial remittances in the country which, in turn, translate to economic growth."
"Considering that the OFWs contribute largely for the benefit of our country, this bill is intended to encourage the OFWs to contribute to a sovereign fund which will be beneficial to both for the OFWs and the government," the bill stated.
Olivarez envisions the fund as "an avenue for the OFWs to better utilize their monies while simultaneously contributing to the creation of programs and plans that are of national importance."
It proposes the creation of the fund in the Bureau of Treasury (BTr) "where all investments made by OFWs, their immediate family members and other Filipino citizens overseas ... shall initially (be) lodged until it is utilized by the government for its select key projects."
The congressman said the fund shall be used solely by the national government to finance "significantly urgent national government and private projects with strong emphasis on productive and job-generating industrial or agricultural projects, as may be directed by the President."
"No amount from the OFW Sovereign Fund shall be released for current needs of government like personal services, maintenance and other operating expenses nor for any capital outlay inconsistent with the aforementioned projects," the bill stated.
The measure also proposes that the "earnings of OFWs and former OFWs, their immediate family members and their siblings, if unmarried, and other Filipino citizens overseas, from their investments in the bonds or other debt or investment instruments that the government shall issue in the implementation of this Act, shall be exempted from any and all kinds of taxes."
In December 2022, the House had passed a bill creating MIF, one of the priority programs of the Marcos administration.
The measure is now being deliberated in the Senate.