Press group expresses support for suspended NIA chief
November 21, 2022 | 12:00am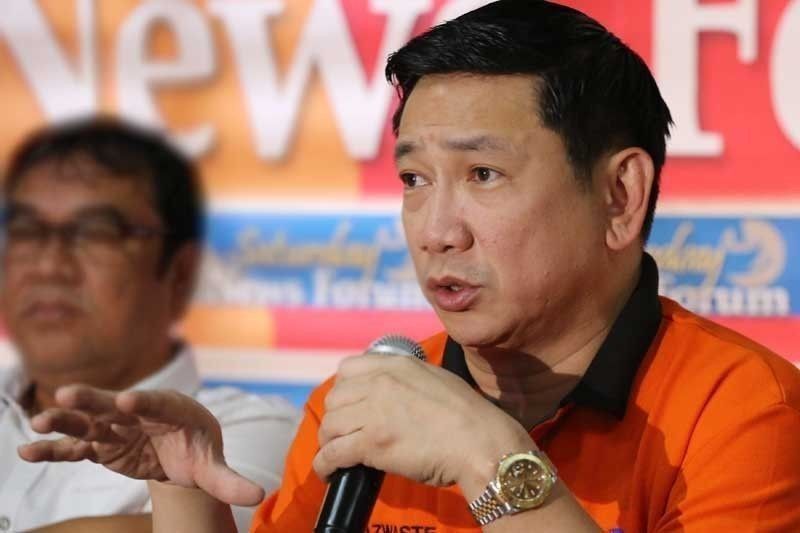 MANILA, Philippines — The National Press Club of the Philippines (NPC), one of the oldest and biggest organizations of active members of the Philippine press, has expressed its full support for its former two-term president Benny Antiporda, now the administrator of the National Irrigation Administration, who was put under preventive suspension by the Office of the Ombudsman on Tuesday following accusations of grave misconduct, harassment and oppression by some NIA employees.
In a statement released to the media yesterday, NPC members stressed that the ombudsman's suspension of Antiporda on Nov. 15 "demonstrates the sad plight of the government's campaign against graft and corrupt practices these days."
"As Antiporda's personal acquaintance and fellow media colleagues for over two decades now during our collective effort to reform and promote the credibility of the NPC in particular, and the Philippine media in general, we witnessed the many times he made personal sacrifices and took personal risks," NPC members said.
They lamented that Antiporda has not been given a chance to see the complaints against him.
"Maybe, it is also time to inform the ombudsman that right after the Ampatuan Massacre in November 2009 that killed 34 of our media colleagues, Antiporda rejected the P20-million bribe, in cash, offered to him by an emissary of the Ampatuan clan – 'with more to come' – to dissuade him from leading the Philippine media from further pursuing justice for the massacre victims," they added.
NPC members stressed that "if Antiporda is indeed corrupt, he could have taken the bribe back then, at a time when he was also just another struggling journalist.''
"He did not also accept the cash 'pasalubong' offered to him by shady personalities inside the NIA when he was appointed to the agency last February," they said.
During the NPC's oath-taking with President Marcos on Aug. 25, with Antiporda himself as the club's guest, members said they witnessed the NIA administrator's pledge to the President that if he could not reform the agency by cleansing it of its corrupt personnel within one year, Antiporda would tender his resignation.
"We wonder, is this the 'price' that an appointee of the President, who is one with him in delivering good and effective governance, would have to pay?" NPC members said.
The NPC appealed to NPC-affiliated media organizations in the country to issue their separate statements of support for Antiporda and his campaign to rid the NIA of graft and corruption.
"We also call on Congress and President Marcos to urgently look into this matter and act to promptly correct this grave injustice," NPC members said.