Locsin: Japan key vs debt trap; US freedom guardian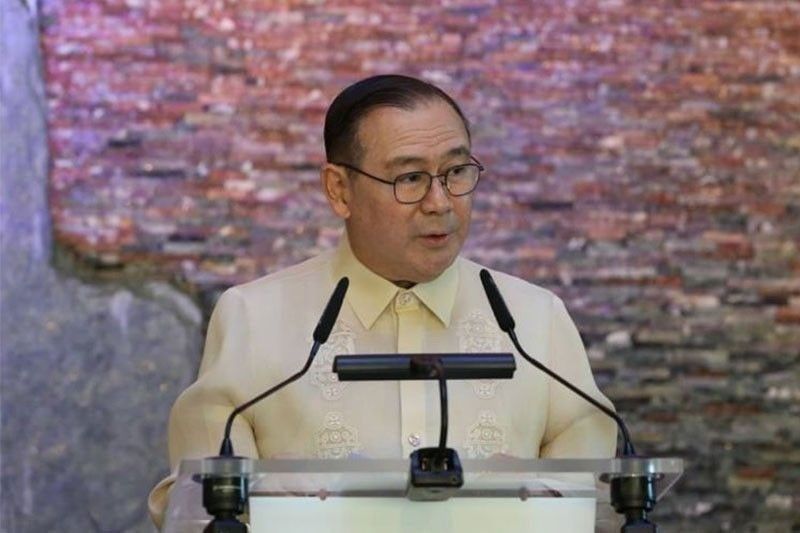 MANILA, Philippines — Japan has a key role in keeping Southeast Asia from falling into debt traps while the United States is guarantor of world freedom, Foreign Affairs Secretary Teodoro Locsin Jr. said on the weekend.
The Philippines favors Japanese loans that are almost an investment in the country's development.
"Japan has key role keeping Southeast Asia from falling into debt traps by matching aid and loan offers with far better terms. But I trust America as guarantor of world freedom," Locsin tweeted Sunday night.
In a post on Twitter in April 2021, Locsin said, "Like Japanese loans, Chinese terms are fair but the Japanese advantage is much lower interest rates, far longer schedule of payments; almost an investment in another country's development. Why we favor Japanese loans all the time if available."
The US, Manila's most vocal partner in reaffirming the 2016 Arbitral Award, said it will continue to stand by the historic South China Sea ruling.
At the working lunch hosted by US Vice President Kamala Harris during the ASEAN-US Special Summit in Washington in May, Locsin thanked the US for being the most vocal partner of the Philippines in reaffirming the arbitral ruling.
The Philippines will continue to count on the "dependable" presence of the US, its only military ally, and the clarity and celerity of Washington's commitment to defend allies.
He referred to the US as committed to freedom and independence for itself and for the rest of the world, rules-based and liberal world political and economic order.
China claimed it never pressed countries having difficulties on debt repayment even as some nations have fallen into China's 'debt trap' due to Chinese-financed public investment projects.
The US had issued several warnings against borrowing from China.
Some countries accrue debts by accepting China's offer to construct much-needed infrastructure. But China set the mode of repayment or demanded the right to use the infrastructure.
Sri Lanka had been cited as a country that has fallen into China's debt trap diplomacy due to loans from China to build the Hambantota Port after the country defaulted and subsequently gave a 99-year lease to China in lieu of payment.
Aside from its growing military power, China is enacting its comprehensive Belt and Road Initiative purportedly to gain economic leverage and military access around the world.
The US warned that the political and economic leverage wielded by the China is already "eroding" the sovereignty of some nations.
Japan, through a variety of official development assistance, on the other hand provides the Philippine government funds to build quality infrastructure utilizing Japanese state-of-the-art technologies and expertise from years of railway experience in its design, construction and operation stages.