Sara Duterte to Pinoys: Love the Philippines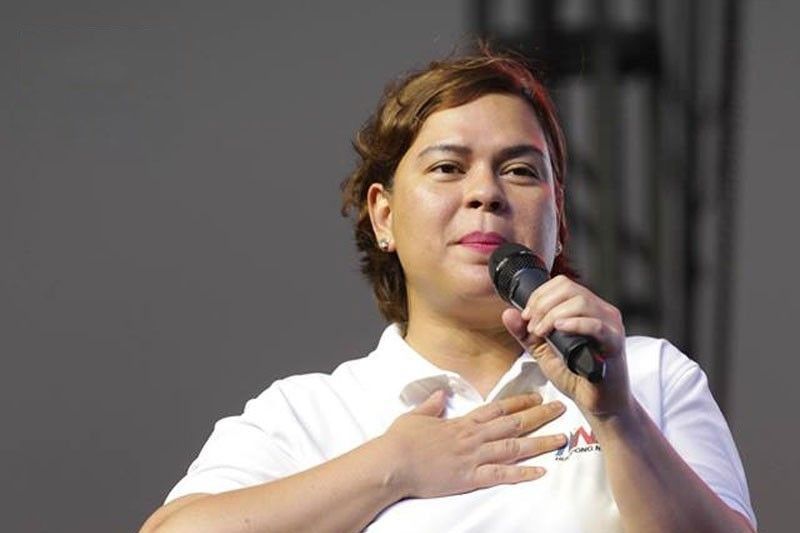 DAVAO CITY, Philippines — Vice president-elect Sara Duterte-Carpio yesterday further encouraged all Filipinos to love the Philippines as the country marked its 124th Independence Day.
"We are one in celebrating Philippine Independence Day. Let's love the Philippines!" Duterte-Carpio said in Filipino in her message yesterday.
She led the local Independence Day celebration here, marking the last time she does it as outgoing mayor of this city.
"Mabuhay ang bawat Pilipino!" she added.
Duterte-Carpio is set to hold her inaugural as the country's 15th vice president in ceremonies to be held here in Davao City on June 19. President Duterte is expected to attend his daughter's inaugural, barely 10 days before he himself steps down as president of the country.
The incoming education secretary has been given advice by her father to "protect the children" from such scourges as illegal drugs, even as she had earlier broached the possibility of again making military training mandatory in college.