Tulfo to continue anti-domestic violence advocacy in Senate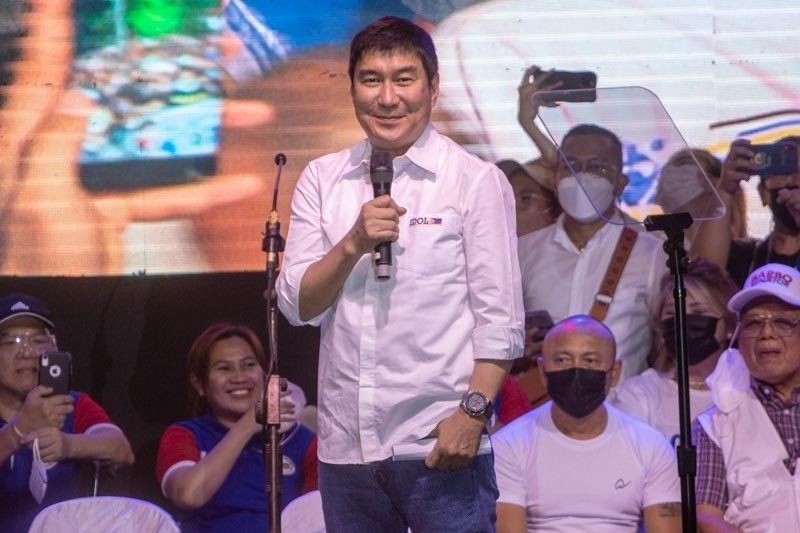 MANILA, Philippines — Incoming senator Raffy Tulfo has his sights locked on an anti-domestic violence bill that includes the protection of battered husbands and the establishment of safe spaces for victims of domestic abuse.
"My anti-domestic violence bill will cover all household members and it will be biased for whoever the victim is," said Tulfo, who is poised for a Top 3 finish in the senatorial race.
The hard-hitting radio and TV broadcaster whose program has come to the aid of many victims of domestic violence said he plans to file his bill on the very first day of the 19th Congress.
Two novel components of his proposed measure are to give equal protection to battered husbands and to make welfare and law enforcement services available on the level of the local government units (LGUs).
"In my anti-domestic violence bill, whoever the victims are, they will be given help. Victims need places where they can go to for immediate help, where they can seek safe refuge, find work, gain autonomy or independence from their aggressors at home," Tulfo said.
He explained that the Department of Social Welfare and Development (DSWD) or a City Social Welfare Development (CSWD) may run a safe space facility for victims of domestic violence and physical and sexual abuse.
"Initially, these safe spaces can be first established in every town and city; then later on, there can be satellite facilities in the barangays," he said.
Tulfo also emphasized the importance of having a "verifiable registry of households" on the barangay level.
"There will be a Registry of Households by which the barangay will make an of inventory of all cohabiting and married couples and their household members, including children, young adults, seniors, persons with disability (PWD) and household helpers or kasambahay," he said.
This not only serves as a verifiable registry in the event of domestic violence complaints, but also as a database for the availment of social welfare and intervention services and written legal basis for accessing benefits for spouses and their dependents and for civil and criminal proceedings.
Also, the soon-to-be senator said he would push for the creation of a reliable 24/7 hotline to an anti-domestic violence unit with highly trained personnel.
"It is saddening that domestic violence has to be trending first on social media before it is acted upon by authorities," Tulfo pointed out. "In our proposed legislation, the government will establish an effective and reliable emergency hotline where the victims or witnesses of domestic violence can report any time."
Given that these cases are often sensitive in nature, he said the law must ensure secrecy and the protection of victims from being shamed or judged publicly.
Compared to the Violence Against Women and Children Act, the new measure Tulfo wants passed by Congress will encourage any household member who is a subject of abuse to file a complaint.
"Most often, the aggressors are the male partners. However, there are incidents and situations, though in the minority, wherein the aggressors are not the male partners. Sometimes, some elderly, younger adults and female partners are the aggressors," Tulfo said.