DOH wants COVID-19 safety officers at poll precincts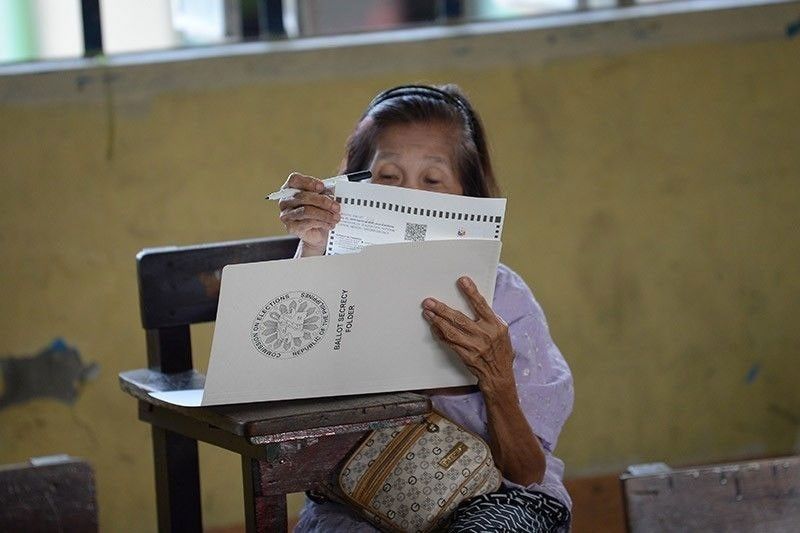 MANILA, Philippines — Safety officers, whose duty is to ensure the strict implementation of COVID-19 health protocols, must be assigned to voting centers on election day, the Department of Health (DOH) said yesterday.
Health Undersecretary Maria Rosario Vergeire said the DOH has made this recommendation to the Commission on Elections (Comelec) as it blamed violations of minimum public health standards for the past week's growth in COVID-19 infections in some areas.
Speaking at the forum titled "COVID-Proofing the 2022 Elections," Vergeire said: "The challenge really would be people flocking to the voting centers (on election day). That's the primary challenge."
She said that among the DOH's recommendations to the Comelec is the need to impose a time limit for each voter to cast the ballot so that voters would not stay too long in polling precincts.
Vergeire added that the Comelec should have a referral system with concerned local government units and hospitals for voters who will arrive at the polling centers with COVID-19 symptoms.
Under existing Comelec protocols, all voters will undergo health screening and temperature checks before entering the voting centers on May 9.
Those found to have symptoms will be directed to the isolation polling place where they will be casting their votes, after which they will be released from isolation.
Vergeire underscored that these voters should be isolated and tested and will have to be managed properly if they turn out positive for COVID-19.
Despite the projected 500,000 active cases of COVID-19 in the National Capital Region (NCR) by mid-May, the DOH sees no need to adjust the safety protocols for the national and local elections.
"All of our protocols are already in place," Vergeire said. "What is the most critical right now is for us to enforce this properly, and for people to practice these standards. We will not change our protocols which have been there, institutionalized."
Local experts have projected that there could be some 500,000 active cases of COVID-19 in NCR if the MPHS compliance goes down by 50 percent.
It was also projected that reduction in MPHS compliance – particularly social distancing and masking –could result in NCR seeing around 60,000 new cases daily by mid-May.
While the projection is "not cast in stone," Vergeire warned that the probability of it happening is high because of the rampant violations of MPHS that have been observed during the Holy Week and in campaign sorties.
Growth rate
While all localities in the NCR are still at minimal risk classification for COVID-19 infections, seven areas have started showing one-week growth rate in cases, the DOH said.
The seven areas registering a "positive" one-week growth rate during the period of April 12-18 are Pateros and the cities of Parañaque, Taguig, Las Piñas, Navotas, Muntinlupa and Marikina.
Vergeire noted all areas in NCR are at "low risk health system capacity" except for the cities of Valenzuela and Pasig, which posted ICU utilization rate of 71.43 percent and 50 percent, respectively.
By region, five regions that also experienced a positive seven-day moving growth rate are Regions 1 (Ilocos), 5 (Bicol), 12 (Soccsksargen), 13 (Caraga) and the Bangsamoro Autonomous Region in Muslim Mindanao (BARMM).
The official, however, underscored that overall, COVID-19 cases are still "continuously dropping."
Data showed the Philippines holds a negative 17 percent seven-day growth rate during this period. Its ICU utilization rate is low risk at 16.78 percent.