23 out of 83 Philippine airports night-rated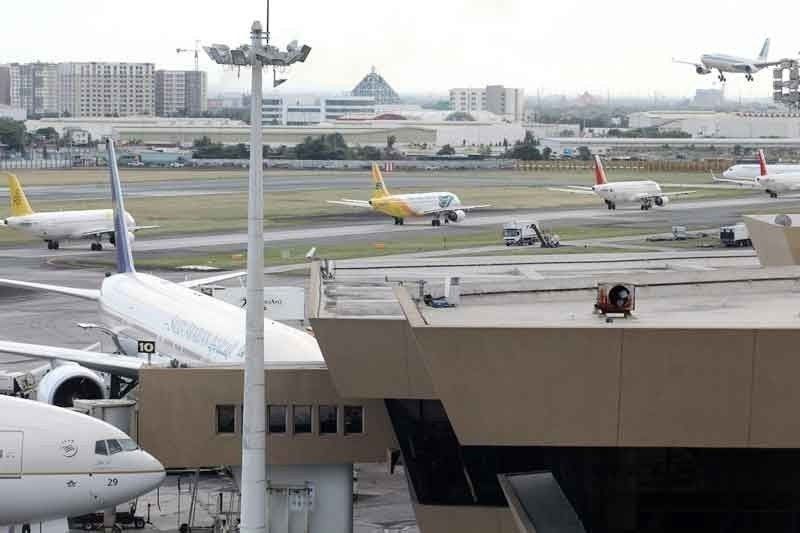 MANILA, Philippines — The United States, Middle East and other Asian countries are opening their borders to fully vaccinated air travelers after the Philippines also reopened its borders last April 1 to fully vaccinated foreign nationals including tourists as very low cases of COVID-19 have been reported.
In this regard, the Civil Aviation Authority of the Philippines (CAAP) said that 23 out of 83 airports in the Philippines are now night-rated or with night landing capabilities, equipped with Instrument Landing System (ILS) facilities which are a highly accurate and dependable means of navigating the runway.
The ILS provides the lateral and vertical guidance necessary to fly with precision approaches that help decongest the Ninoy Aquino International Airport (NAIA).
CAAP spokesman Eric Apolonio said that the country's airports are ready and prepared to accommodate arriving passengers at any given time, especially this summer season.
Apolonio said that NAIA, Clark International Airport, Mactan-Cebu International Airport, Subic International Airport and Caticlan International Airport are operated by separate authorities while the rest are under CAAP management.
Out of 83 CAAP airports, 42 have commercial operations, while 41 are municipal airports and do not operate commercial flights.
Apolonio also said that the 23 airports in the country that are now night-rated and can allow aircraft to take off and land during night time are NAIA, Clark International Airport, Mactan-Cebu International Airport, Davao International Airport, Kalibo International Airport, Laoag International Airport, Dumaguete Airport, Old Legazpi Airport, Roxas Airport, Panglao-Bohol Airport, Tuguegarao Airport, Cotabato (departure only), Naga Airport, Bicol International Airport, Puerto Princesa International Airport, Zamboanga Airport, Bacolod-Silay Airport, Butuan Airport, Iloilo International Airport, Laguindingan Airport, Tacloban Airport and General Santos Airport.