Philippines to back proposal for safe passage for seafarers stranded by Ukraine conflict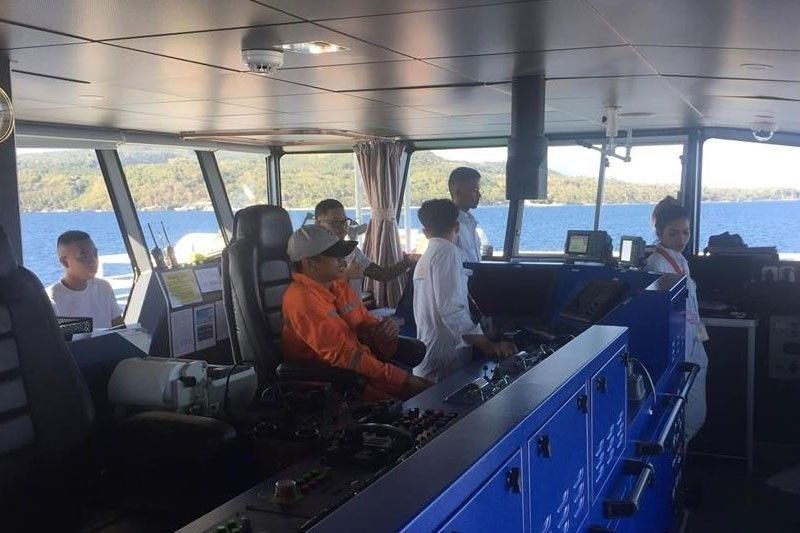 MANILA, Philippines — The Philippines will co-sponsor the "Blue Safe Maritime" corridor proposal of Panama at the Extraordinary Session of the International Maritime Organization.
In a Twitter post on Wednesday, the Philippine Department of Foreign Affairs said the country is planning to work on the Panamanian proposal to allow the evacuation of stranded seafarers and merchant ships trapped in Ukrainian waters, the Black Sea, and the Sea of Azov.
At the IMO's Extraordinary Session, the Philippines ???????? will co-sponsor the Panamanian proposal of a "Blue Safe Maritime" corridor to allow the evacuation of seafarers & merchant ships stranded in Ukrainian waters & the Black Sea & Sea of Azov conflict area. @teddyboylocsin

— DFA Philippines (@DFAPHL) March 9, 2022
Last week, the 40-member IMO planned an Extraordinary Session of its Council "to address the impacts on shipping and seafarers of the situation in the Black Sea and the Sea of Azov" after several council members requested for one.
IMO member states are elected by the IMO Assembly. Russia is included in the elected member states, falling under the "states with the largest interest in providing international shipping services" category.
Meanwhile, the Philippines was elected under the segment with "special interests in maritime transport or navigation and whose election to the Council will ensure the representation of all major geographic areas of the world."
Following its invasion of Ukraine, Russia has faced sanctions from the United States and Europe.
United Nations agency IMO plans to hold the session on March 10 and 11 remotely.
For its part, the DFA welcomed back 21 stranded Filipino seafarers who were repatriated from Ukraine on Tuesday.
The department earlier said that it is expecting another group of seven seafarers from MC Joseph Schulte were scheduled to arrive in Manila.
Crew members of MV Global Aglaia, MV Key Knight, MV Star Helena, and MV Pavlina are also on the way back to the country via Bucharest in Romania.