DOH ensures continuous COVID-19 benefits for HCWs
January 21, 2022 | 12:00am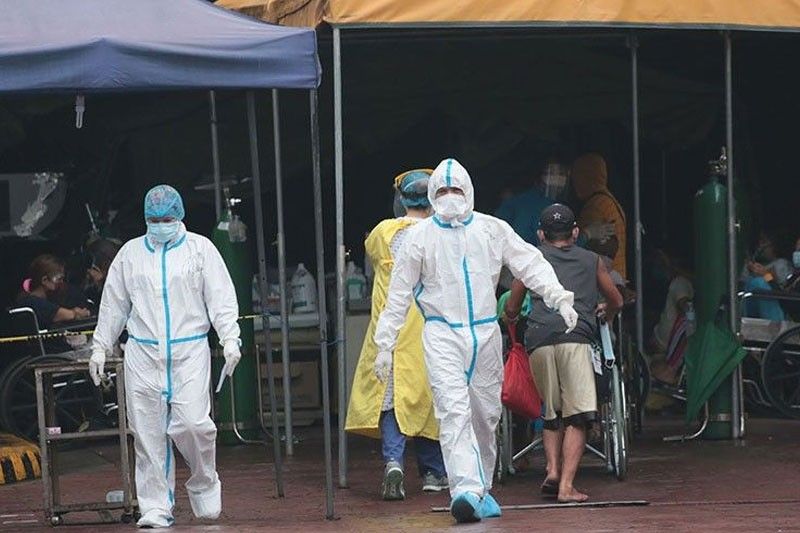 MANILA, Philippines — The Department of Health (DOH) has assured health care workers (HCWs) that they will continue to be entitled to COVID-19 benefits under an allocation of P1.08 billion for the purpose in the 2022 national budget.
In addition to sickness and death benefits for HCWs who contract COVID-19 in the line of duty, the DOH is coming out with new guidelines for the faster and easier release of their benefits.
"We are working hard to make certain that all our HCWs are well-taken care of by providing them with benefits that will recognize their efforts in fighting through the COVID-19 pandemic," Health Secretary Francisco Duque III said yesterday.
The DOH noted that a budget of P50 billion, with P7.9 billion set as part of For Later Release (FLR), has been allocated in the 2022 General Appropriations Act for the provision of One COVID-19 Allowance (OCA) for HCWs.
Constant coordination with the Department of Finance (DOF) is also being done by the DOH to ensure that the OCA for HCWs is a priority for the remaining P42 billion lodged as unprogrammed funds.
Meanwhile, workers who got infected with COVID-19 in the workplace can expect a bigger sickness benefit – P30,000 from the previous P10,000 – from the Employees' Compensation Commission (ECC).
ECC Executive Director Stella Banawis said her office is just awaiting the approval of the proposed increase in sickness benefit by Malacañang.
Once approved, Banawis said: "The sickness benefit can be applied for by workers who are members of the Social Security System (SSS) or and Government Service Insurance System (GSIS)."
For now, however, she said the ECC has temporarily stopped accepting applications due to the big number of applications last year that need processing and the fact that many of their employees are themselves infected with COVID-19.
Still, the ECC chief gave assurance that they would resume accepting and processing applications by February.
Also yesterday, the Department of Labor and Employment (DOLE) said most employers are willing to grant isolation and quarantine leave benefits to workers who got infected or were exposed to the virus.
"We have not heard any objection from employers whether big or small," said Labor Undersecretary Benjo Benavidez when asked for feedback on the DOLE's advisory urging employers to extend additional leave benefits to their COVID-affected workers. – Delon Porcalla