Measures sought vs damage during typhoons
January 10, 2022 | 12:00am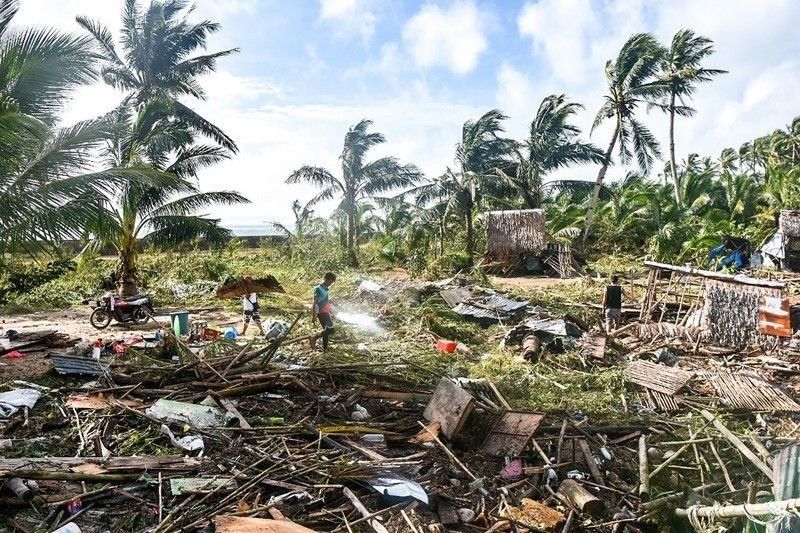 MANILA, Philippines — A House leader is pushing for measures that will prevent massive damage during strong typhoons following the devastation brought by Typhoon Odette.
Deputy Speaker Loren Legarda said the development of mangrove greenbelts in coastal communities would prevent a repeat of devastation brought by powerful typhoons.
Legarda said planting and rehabilitation of mangroves along the shorelines of vulnerable coastal communities would serve as natural buffers against storm surges, flooding, erosion and other climate hazards.
"We have long understood the workings of nature and we are learning once more from the experience from Typhoons Odette and Yolanda. In natural settings, mangroves have effectively protected our most vulnerable communities, lowering the storm surge and dampening the waves within the first few hundreds of meters of forest," she stressed.
The Antique representative added that a mangrove greenbelt of hundreds of meters wide "can play a critical role in reducing wind or swell waves, thus reducing erosion, flooding, and storm surges and preventing loss of life and damage to properties."
Legarda noted that during the onslaught of Odette, which brought torrential rains, violent winds and storm surges in Surigao del Norte and Dinagat, provinces in Central Visayas and the island of Palawan, the coastal municipality of Del Carmen in Siargao was miraculously spared from storm surges because it is home to 4,871 hectares of mangroves, the largest such forest in the Philippines.
On the other hand, during Typhoon Yolanda, the world's deadliest storm in 2013, Barangay Parina in Giporlos, Eastern Samar was also saved from storm surges by its mangrove forests of nine hectares.
Legarda said the forest served as the community's protective cover when water surged inland. On the other hand, Bacjao, a nearby barangay but located outside the mangrove area, was completely destroyed.
As chair of the Senate committees on finance and climate change in 2016, Legarda pushed for the prioritization and earmarking of funds under the National Greening Program for mangrove reforestation.
She said there remains a need for a comprehensive and integrated policy on mangroves that could support nature-based and sustainable climate adaptation measures to protect vulnerable communities and their livelihoods from the devastating impacts of extreme weather and disasters.
Legarda also called on the Climate Change Commission, the Department of Environment and Natural Resources, Department of the Interior and Local Government and other national and local government agencies to follow a "Building with Nature" approach to develop and implement ecosystem-based coastal defense measures alongside existing risk reduction measures.