Comelec picks barangays in NCR, 6 provinces for mock polls
November 30, 2021 | 12:00am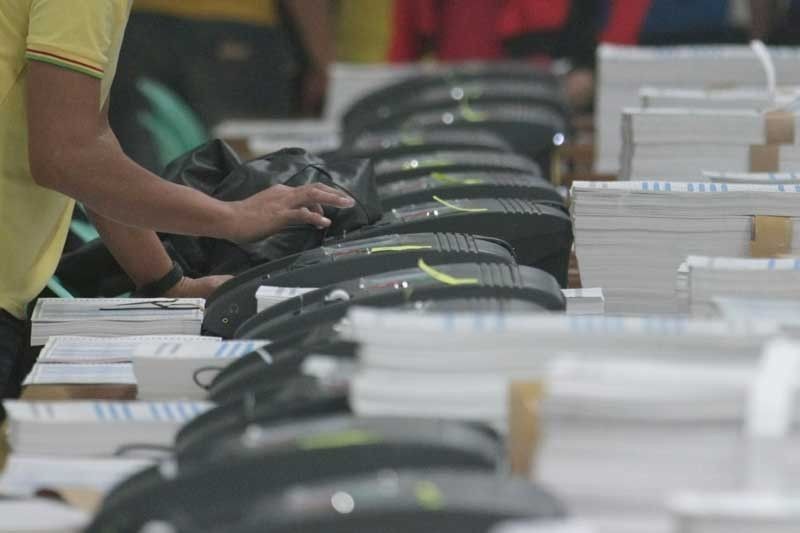 MANILA, Philippines — The Commission on Elections (Comelec) has identified 34 barangays in the National Capital Region (NCR) and six provinces that will be used as venues for mock polls tentatively set on Dec. 29.
Comelec deputy executive director for operations Teopisto Elnas, during a virtual press conference yesterday organized by the National Citizens' Movement for Free Elections (Namfrel), said the mock polls would be done in the NCR, Isabela, Albay, Negros Oriental, Leyte, Maguindanao and Davao del Sur.
In NCR, it will take place in barangays San Pedro and San Roque in Pateros; Ususan and Western Bicutan in Taguig City, and barangays 70 and 110 in Pasay City.
In Isabela, selected were barangays District 1 (Pob) and Minanil 1 of Cauayan City; and Magsaysay and Gayong in Cordon.
In Albay, chosen barangays were Kawit East and Ilawod West in Legaspi City; and Banawan and Caratagan in Pioduran.
In Negros Oriental, it will be conducted in barangays Tac-lobo and Balogo in Dumaguete City; and Poblacion and Mayabon in Zamboanguita.
In Leyte, the mock elections will be in Barangays 6 and 6-A in Tacloban City; Barangays Pob. Zone 11 and Gaas in Baybay City; and Barangays Ipil II and San Juan in Palompon.
In Maguindanao, it will be conducted in barangays Rosary Heights 2 and Tamontaka 1 in Cotabato City; Mother Pob and Pob 1 in Shariff Aguak, and Problacion and Dical in Buluan.
In Davao del Sur, picked were barangays Zone 3 and San Miguel in Digos City, and Poblacion and Talas in Sulop.
A total of 4,800 registered voters will participate in the mock elections: 100 registered voters in each of the 32 barangays, except for 70 and 110 in Pasay City each with 800 registered voters.
Nuisance bets
The Comelec yesterday announced that 82 presidential, 15 vice presidential and 108 senatorial aspirants might be declared as nuisance candidates.
Comelec spokesman James Jimenez said, "These are only those facing motu proprio cases. There are others facing petitions."
He added that the majority of these aspirants are being questioned on their real intention for running in next year's elections. "It is the usual question whether or not they have legitimate or bona fide intentions to run for office," he said.
According to the Comelec, there were a total of 97 presidential, 28 vice presidential and 174 senatorial aspirants that were included in the poll body's tentative list of aspirants/candidates.
Meanwhile, the Comelec said that to prevent the spread of COVID-19 and make voting during the 2022 elections a safe activity, it will limit to 10 persons the number of voters allowed inside a polling place.
"It should be a maximum of 10 voters at a given time. However, this number may vary depending on the size of a polling place," Elnas said yesterday during a stakeholders' forum. – Rhodina Villanueva, Jose Rodel Clapano