Vaccine makers apply for booster authorization in Philippines
November 4, 2021 | 12:00am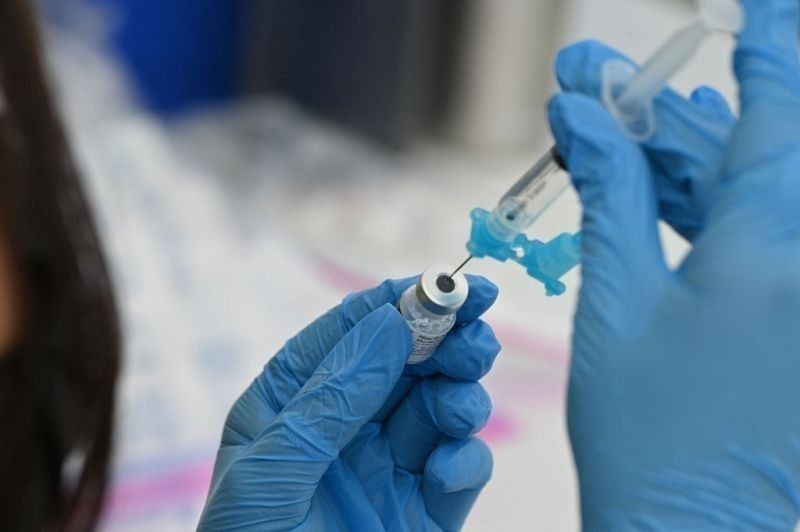 MANILA, Philippines — Four COVID-19 vaccine manufacturers have applied for amendments to their respective emergency use authorization (EUA) to include a third dose or booster in their regimen, Food and Drug Administration (FDA) director general Eric Domingo has said.
Domingo said the FDA has received applications for the Pfizer, AstraZeneca, Sinovac and Sputnik V jabs.
"The FDA has received applications for product variations or modification, amendment of EUA from Pfizer, AstraZeneca, Sinovac and Sputnik V before All Saints' Day," he said during President Duterte's pre-recorded public address aired yesterday morning.
"They request that a third dose would be included in their regimen or a booster dose and they have sent their scientific data available and our experts are studying these now," Domingo said.
He said the Department of Health is also assessing the possible mix and match of vaccines.
Health Secretary Francisco Duque III has approved the recommendation of the Health Technology Assessment Council (HTAC) to give booster shots and additional jabs to priority groups.
Domingo added not all individuals may need COVID-19 booster shots.
"The trend we are seeing is that not all need a third dose, but only the elderly, the immunocompromised and health workers," he said.
The FDA chief said the Philippines is also waiting for the recommendation of the World Health Organization regarding booster shots.
National Task Force against COVID-19 chief implementer and vaccine czar Carlito Galvez Jr. said the government aims to start giving booster shots to health care workers – estimated at 1.5 million – by Nov. 15.
He said as the country has received more vaccines, the government would allot more or less 49 million doses for the booster or third dose rollout.
"The first phase of the rollout is for the health care workers and we would have the guidelines by Nov. 5, and our target are those who received second dose, around 1.5 million," Galvez said during a meeting with Duterte on Tuesday night.
"Our projected implementation is Nov. 15 but we will wait for our guidance from the policy team and also we will wait for the revision of the EUA from the FDA and then the policy team is awaiting the SAGE recommendation," he said.
SAGE or Strategic Advisory Group of Experts on Immunization is the principal advisory group to World Health Organization for vaccines and immunization.
The government also targets to inoculate 4.6 million immunocompromised senior citizens, Galvez said.
Profiling
The Department of Health (DOH) is now profiling sectors that stand to receive the booster shots or third dose of COVID-19 vaccines.
At a press briefing, DOH Undersecretary Myrna Cabotaje said the profiling is part of preparations for the administration of booster shots and third doses.
"The recommendations of HTAC have been approved by the secretary of DOH so the government is now planning," she noted.
Mid-October, HTAC had recommended that booster shots be given to health care workers while a third or additional dose be administered to senior citizens and immunocompromised individuals.
A third dose is given to those who could not mount the appropriate immune response despite being vaccinated, while boosters are given if the level of immunity of a fully vaccinated individuals wanes after several months.
Cabotaje said they are doing an "inventory" of vaccinated health care workers based on when they were jabbed and the vaccine brands given to them.
On the other hand, the DOH is coordinating with patient groups and doctor groups to identify the immunocompromised individuals that should receive the third dose.
"We have to wait for SAGE recommendation so that our policies will be aligned and we don't have to adjust. But we are ready to roll out," she maintained.
Meanwhile, the task force against COVID and the Philippine Medical Association and Allied Medical Association and members of the Rotary Club plan to hold a "National Vaccination Day" on Nov. 20 or Nov. 30, according to Galvez.
The event, he said, would be participated by non-government organizations, government agencies, private sector and volunteers.
"What we will do during this day is most of our health care workers, LGUs and agencies will focus only on (COVID-19) vaccination," he said.
Galvez said the COVID jabs received by the country reached over 100 million doses last month.
He said the government aims to administer up to 1.5 million jabs per day starting on Nov. 20.
Pfizer shipment arrives
The Bureau of Customs at the Ninoy Aquino International Airport (BOC-NAIA) cleared and released the shipment of some 13 pallets containing diluents for Pfizer-BioNTech COVID-19 vaccines that arrived Tuesday around 10:20 p.m. on board Singapore Airlines flight SQ918 from COVAX Facility via Singapore.
The 13 pallets of diluents were composed of 7,008 boxes or 50 vials per box with more or less 350,409 doses.
The pallets were loaded in four refrigerated trucks and brought to cold storage in Parañaque city upon arrival at the airport under guard by BOC-NAIA team.
Last week over five million doses of Pfizer, AstraZeneca and Sputnik V vaccines arrived at the airport, meant to inoculate more than 800,000 people a day as government also started vaccinating minors aged 12 to 17 years old for protection against COVID-19. – Sheila Crisostomo, Jose Rodel Clapano, Rudy Santos