DOH urges parents to have kids vaccinated vs polio
October 25, 2021 | 12:00am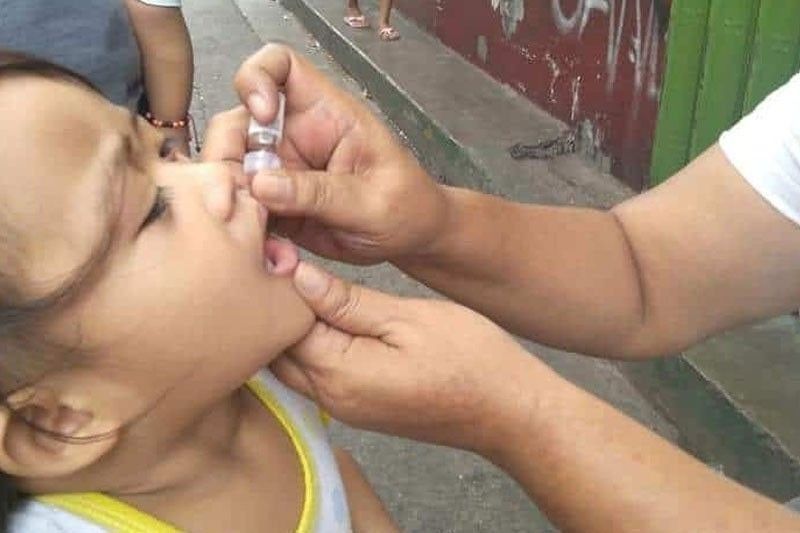 MANILA, Philippines — To prevent another polio outbreak in the country, the Department of Health (DOH) is urging parents to have their children vaccinated against the highly infectious disease.
"While we have successfully eradicated polio, we have to ensure that there will never be an outbreak again and it begins with vaccination. We call on the parents to ensure that your child gets their routine immunization so they can be protected against polio and other vaccine-preventable diseases," Health Secretary Francisco Duque said in a statement released yesterday.
Polio is a highly infectious, crippling and sometimes fatal disease that can be avoided with a vaccine. Children under the age of five are most vulnerable to contracting polio.
The DOH previously launched the "Catch-up Routine Immunization" to ensure the delivery of the national immunization program services to children.
Duque assured the public that vaccines in local health centers under routine immunization are safe and free.
Last June, the DOH declared the end of the polio outbreak in the country following the vaccination of over 11 million children, many of whom received polio drops during the COVID- 19 pandemic.
It noted that in 2020 nearly half a million Filipino children missed out on oral polio drops for routine immunization due to challenges in accessing health services during the pandemic. Thus, the DOH launched the catch-up immunization campaign to reach children under two years old with missed vaccine doses, including those for polio.
World Health Organization country representative Rabindra Abeyasinghe also supported the drive.
"Our plea to parents: please ensure that your children have received all the routine childhood vaccines including polio doses as we prepare for them to go back to schools and early learning centers," Abeyasinghe noted.
The DOH is also working with partners to strengthen environmental and Acute Flaccid Paralysis surveillance throughout the country to detect polioviruses.