Robredo calls for urgent aid for health care workers
October 25, 2021 | 12:00am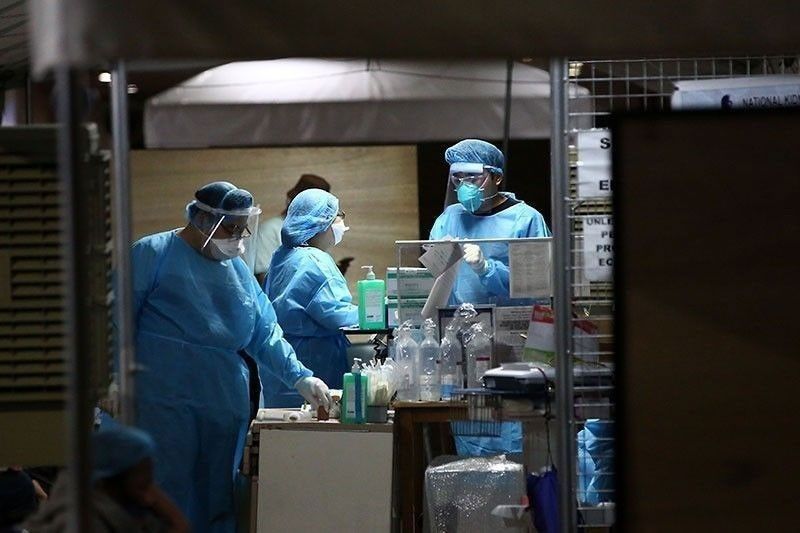 MANILA, Philippines — Vice President Leni Robredo called yesterday for urgent assistance for healthcare workers, saying many of them are battling low morale due to the pandemic.
The Filipino Nurses United (FNU) said the pandemic has aggravated the sorry state of Filipino nurses who now have to deal with low morale and extreme frustration.
The FNU said that the continued inaction of the government has resulted in chronic and severe understaffing and the "continuous resignation of nurses."
Robredo said the resignation of several nurses puts a further strain on many hospitals, and noted that there are hospitals that limit the admission of patients due to lack of manpower.
"This has been our problem since last year, which worsened further when there was a surge in March, April, and another one in August. They (nurses) are slowly disappearing – we're lacking in manpower even from before because we're not taking care of their needs. We cannot blame them for seeking greener pastures because they have families to support," Robredo said in Filipino during her weekly radio program.
The FNU said the government appears unperturbed by nurses' concerns even in this time of pandemic when they are supposedly regarded as "heroes," along with other health care workers.
"What we're seeing from the Senate investigations is in the billions – isn't it there are billions (of pesos) in anomalies, but the most basic needs of health workers are not being met? It's an injustice. We cannot understand why this is," she added.
According to FNU, some 16,000 nurses left for overseas employment from 2016 to 2019, enabling the government to earn millions in dollar remittances.