USAID partners with DepEd to produce gender-responsive TV
October 19, 2021 | 12:00am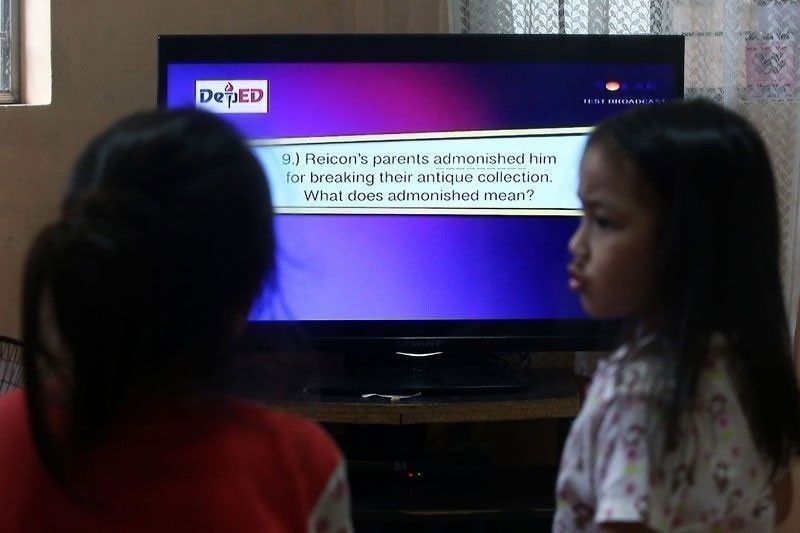 MANILA, Philippines — The United States Agency for International Development (USAID) has partnered with the Department of Education (DepEd) to produce gender-responsive and socially inclusive TV episodes.
In line with the 2021 International Day of the Girl Child theme, "Digital generation: Our generation," which calls for increased access to digital technology and improved digital learning and literacy, USAID is partnering with DepEd to train more than 500 DepEd TV scriptwriters and teacher-broadcasters to create gender-fair and inclusive educational TV episodes across all grade levels and subject areas.
USAID will also support the addition of Filipino sign language insets and subtitles to 200 episodes, conversion of another 200 episodes to radio-based instruction, translation of 50 episodes to mother tongue languages and production of 16 new DepEd TV episodes in English and Filipino subjects.
These efforts will help more than 25 million Filipino learners.
The assistance is part of USAID's All Children Reading Philippines, a four-year, P253.67-million ($5-million) project that supports DepEd in improving reading outcomes for early grade learners.
USAID Philippines' Office of Education director Thomas LeBlanc emphasized the importance of digital inclusion as a critical element in children's well-being and to ensure the success of learners, especially girls, in the most difficult and vulnerable conditions – to learn, to earn and have their voices heard.
"The partnership between USAID and DepEd is one step to promoting digital inclusion, especially among young children – girls and boys, of all abilities – wherever they are in the Philippines," LeBlanc said. – Rainier Allan Ronda, Cecille Suerte Felipe