OCTA: COVID-19 cases declining
October 7, 2021 | 12:00am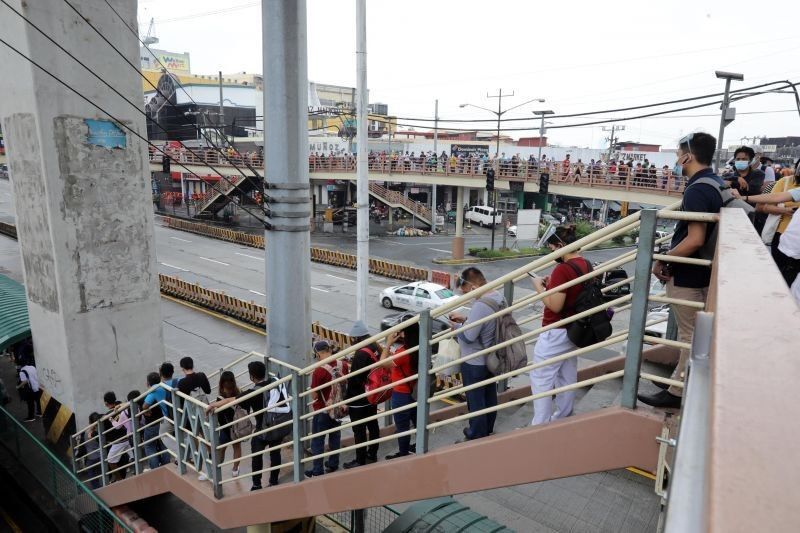 MANILA, Philippines — The average number of new COVID-19 cases continued to decline across the country over the past week, a member of OCTA Research said.
Citing data from the Department of Health (DOH), OCTA fellow Guido David yesterday said the Philippines recorded an average of 13,552 new cases per day from Sept. 29 to Oct. 5, down 23 percent from the average of 17,652 daily cases in the preceding week.
David said the last time the country had a similar seven-day average was from Aug. 14 to 20, when cases were surging due to the Delta variant.
He said the current reproduction number, which indicates the number of individuals a positive person can infect, continued to decrease to 0.77.
"At the current pace, the seven-day average of new cases could decrease to less than 10,000 per day by the next week," said David.
The number of new COVID-19 cases dropped to less than 10,000 on Tuesday, with the DOH reporting 9,055 new cases.
Metro Manila still recorded the bulk of cases with 1,755, with Isabela logging the highest new cases among provinces with 725. It was followed by Benguet with 638, Cavite with 446 and Rizal with 299.
Also, data from the Philippine National Police (PNP) released yesterday showed the number of areas in the National Capital Region under granular lockdown went down by 21 percent.?The PNP said 192 areas in Metro Manila were under lockdown as of Oct. 5, lower by 21.35 percent compared to the previous day's tally of 233.
Meanwhile, the World Health Organization's COVID-19 technical lead team chief Maria Van Kerkhove warned on Tuesday the world is "not out of the woods" in the fight against the pandemic, even if many people thought it was nearly over.
Kerkhove said 3.1 million known new cases were reported to the UN health agency and 54,000 more deaths, though the true numbers would be much higher.
"The situation is still incredibly dynamic. And it's dynamic because we don't have control over this virus," she said during a live presentation on the WHO's social media channels. – AFP