Labor leader Leody de Guzman to run for president
September 28, 2021 | 3:41pm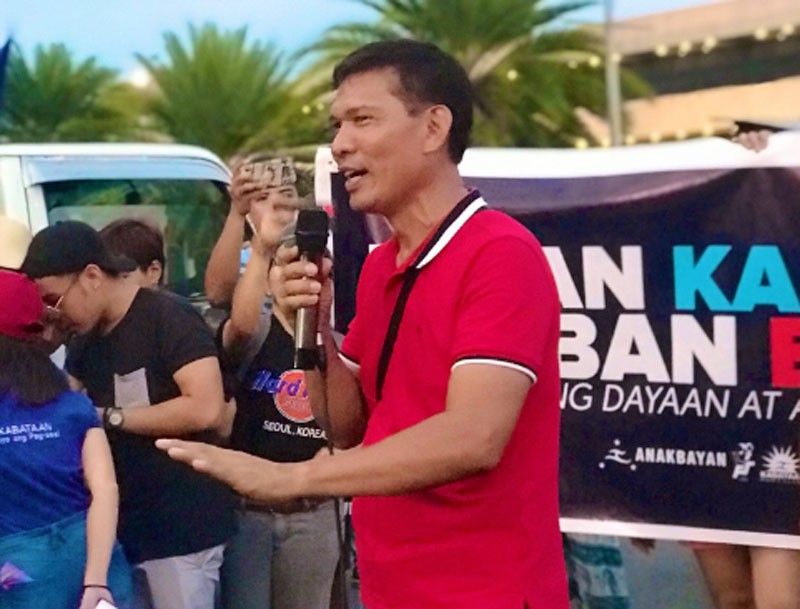 MANILA, Philippines — Labor leader Leody de Guzman will be running for president in the 2022 elections, upon the prodding of labor groups and to push for "system change" in the country.
De Guzman, who serves as chairperson of Bukluran ng Manggagawang Pilipino, accepted Tuesday the nomination of Partido Lakas ng Masa for him to be the party's standard-bearer in next year's polls.
"Tinatanggap ko ang hamon niyo," De Guzman said during PLM's virtual national convention. "Laban talaga tayo, laban talaga."
(I accept your challenge. We will fight.)
The labor leader, who vied for a Senate seat in the 2019 elections but lost and placed 38th, said he and his party would be pushing for a "system change" instead of just plainly changing the leader at the helm of the country.
"Kailangan system change. Hindi lang palitan si [President Rodrigo] Duterte. Hindi lang para palitan yung mukha ng pangulo sa Malacañang, kundi dapat palitan ang buong sistema ng ating gobyerno," De Guzman said.
(We need a system change. Not just to replace President Rodrigo Duterte. Not just to change the face of the president in Malacañang, but to change the whole system of our government.)
Although candidates often include workers' issues in their campaign platforms, few candidates have actually come from the working class. Campaign promises, like one to end labor contractualization in the Philippines, have also been left unfulfilled after votes have been cast and counted.
'True alternative' candidate
BMP president Luke Espiritu moved to nominate De Guzman, saying that workers should "fill in that vacuum" left by mainstream politicians whom he said have not properly addressed workers' woes.
"Siguro napapanahon na tayo ay magagamit natin ang eleksyon para 'yung mga tunay na alternatibong ito ay mapaguusapan," said Espiritu, who was also nominated by PLM to become its senatorial candidate.
(Maybe it's time that we use the election so that real alternatives can be talked about.)
In 2019, De Guzman ran for senator under the Labor Win alliance, a five-man ticket focused on workers' rights.
He then presented Labor Win as an alternative to the "elite-dominated" Hugpong ng Pagbabago and the Liberal Party-led slates.
"A choice for the lesser evil between elite-dominated parties such as the Hugpong and the Liberal Party is to choose for death by hanging or by arsenic," De Guzman said in February 2019.