Robredo not giving up on opposition unity
September 27, 2021 | 12:00am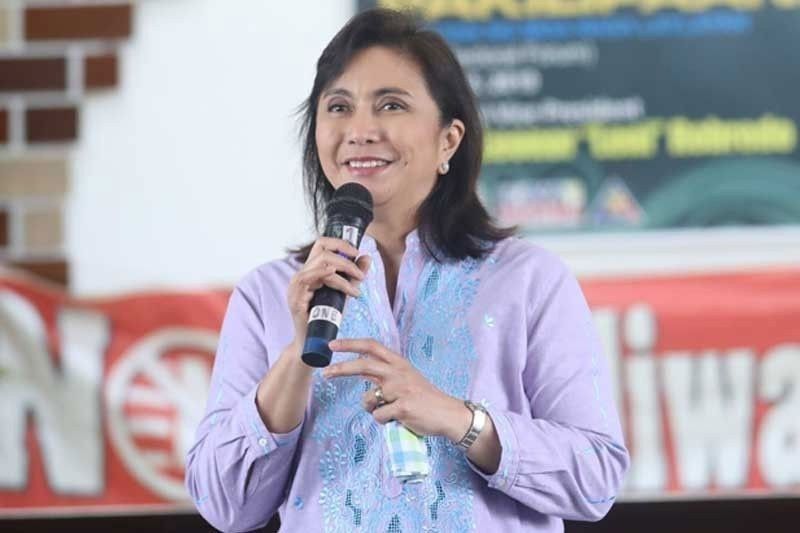 MANILA, Philippines — Still hopeful that opposition forces will unite for the 2022 elections, Vice President Leni Robredo is biding her time in deciding her own candidacy.
"If my decision is to file (for candidacy), I must be ready by Oct. 8. But as I see it, that's still two weeks," Robredo said in Filipino during her Sunday radio program.
For her, those two weeks mean time to pursue unification talks as long as communication lines with other presidential aspirants challenging the administration are open.
"We'll see if there's still hope to get together. Perhaps there are some we can no longer invite, but as long as the communication lines are open, I'll keep on pursuing it," Robredo, who chairs the Liberal Party (LP) said.
She emphasized the need to field a strong candidate against the administration, which is embroiled in corruption issues, and warned of danger if the opposition remains fragmented.
"In 2022, there are a lot of frightful scenarios that could happen. Like number one of these feared scenarios is the return of the Marcoses," said the Vice President. "Second frightful scenario is that what's happening now will continue to happen for six years."
During her program, Robredo urged the public to watch the Senate investigation into the government's purchase of supplies for the pandemic response.
"I don't know if our fellow citizens have been watching these hearings but I hope they do, so that their eyes would be opened," she said, noting that many of what can be read on Facebook or watched on YouTube are fake news to hide the truths being exposed by the Senate probe.
Robredo cited the announcement by Sen. Richard Gordon that Krizle Grace Mago, administrative officer of Pharmally Pharmaceutical who testified before the Senate, could no longer be reached.
Mago had revealed to the senators that Pharmally allegedly tampered with the product certificate of the face shields delivered to the Department of Health (DOH).
The Vice President said the multibillion-peso contracts of the firm were facilitated by government officials. "This Pharmally issue would not have happened if no one sitting in government helped," she said.
Pharmally bagged COVID-19 contracts with the government totalling P8.9 billion in 2020.