House set to resume sessions on Monday
August 20, 2021 | 12:00am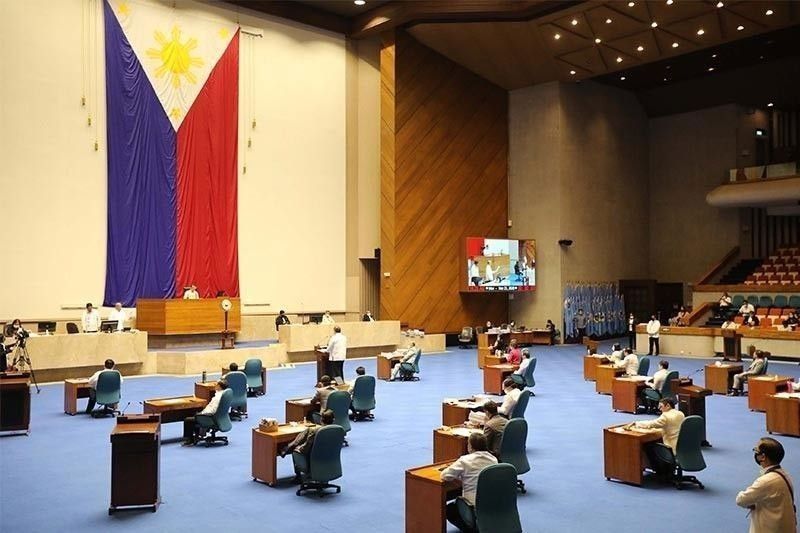 MANILA, Philippines — The House of Representatives will resume session next week after the two-week enhanced community quarantine (ECQ) in Metro Manila, the same time that the budget department is expected to submit the proposed national expenditure program for 2022.
Speaker Lord Allan Velasco said yesterday the chamber would continue to observe and adopt "hybrid" deliberations, which combine the physical presence of House officials in the plenary hall and others remotely attending the session through the Zoom app.
Velasco said that sessions would resume even if the lockdown is extended.
The House leadership earlier announced that no sessions would be held following Malacañang's announcement that Metro Manila and nearby provinces would be under ECQ from Aug. 6 to 20 to prevent the spread of the more transmissible Delta variant of COVID.
The Department of Budget and Management, now headed by officer-in-charge and DBM Undersecretary Tina Rose Canda after Secretary Wendel Avisado resigned due to health reasons, said they would submit the P5.02- trillion budget for 2022 on Aug. 23.
Rep. Eric Go Yap of party-list ACT-CIS and chairman of the House appropriations committee, gave assurance that budget deliberations would push through despite Avisado's initial medical leave, on the basis that DBM has competent personnel.
"Budget Undersecretary Canda has been designated as officer-in-charge. She has been with the DBM for quite sometime now and she's very capable," Yap told journalists yesterday. "Canda can also handle the job well."
In a meeting in July, the Cabinet-level Development Budget Coordination Committee agreed to set the expenditure ceiling of the 2022 NEP at P5.02 trillion. It said the 2022 NEP exceeds the 2021 program of P4.51 trillion by 11 percent.
In particular, the 2022 NEP will allocate the needed funds to sustain the infrastructure program, as well as health and economic efforts, that the economy will bank on to recover from recession.
The government allocated at least P45 billion in the national budget for next year for the purchase of additional vaccines or booster shots in an effort to achieve herd immunity.