House leadership renews push for Bayanihan 3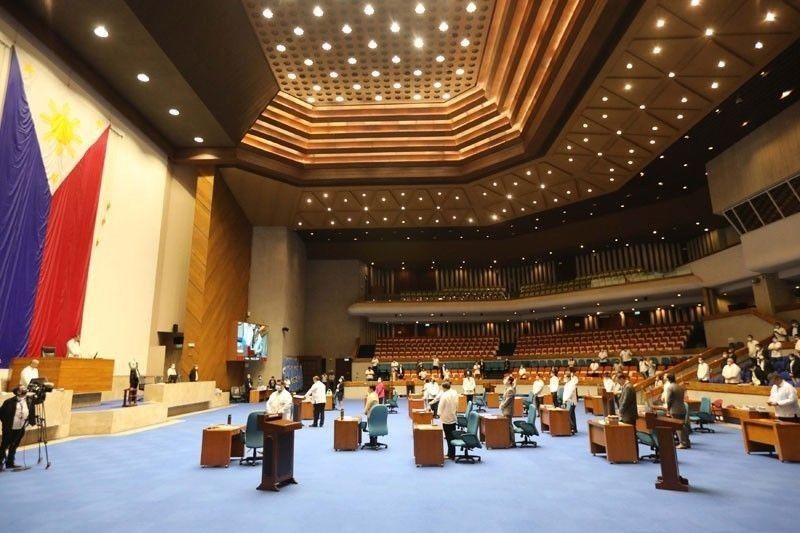 MANILA, Philippines — House leaders renewed yesterday their bid to pass the proposed Bayanihan to Arise as One or Bayanihan 3 law in view of the need to revert to lockdowns due to the more contagious Delta variant of COVID-19.
Speaker Lord Allan Velasco and tax committee chair Joey Salceda cited the need for another round of cash assistance or "ayuda" for those who would be adversely affected by the enhanced community quarantine (ECQ) to be enforced in the National Capital Region (NCR).
"The imposition of ECQ in Metro Manila due to the threat of the Delta variant brings to light the urgency of Bayanihan 3 and we appeal to our counterparts in the Senate to pass this measure and to our economic managers to secure funding for this bill," Velasco said.
"Among other socioeconomic measures, the bill provides for the distribution of additional cash subsidy for households in areas placed under the ECQ," the Marinduque congressman added.
He said the bill allocates around P30 billion for the new distribution of cash aid.
Echoing the Speaker's call, Salceda said passing the measure is the most feasible option for government as Bayanihan 2 has already expired while the President also does not have unilateral power to realign items from the national budget.
"There's no other recourse but a supplemental budget through Bayanihan 3. The economic managers were broaching the idea of a P173-billion package. We can live with that. The Senate majority appears willing to live with it as well," the Albay congressman said.
Bayanihan 3 or House Bill No. 9411 seeks to provide a P410-billion economic stimulus package for the country's recovery from the pandemic.
The measure, which was passed by the House earlier this year, includes a proposed P2,000 cash aid or ayuda to all 108 million Filipinos.
Meanwhile, Deputy Speaker Bernadette Herrera of Bagong Henerasyon party-list urged the Palace to reconsider its decision to place NCR under ECQ, citing the negative effect of the lockdown on the economy and the citizens.
Herrera warned that placing Metro Manila – the financial center and key to many economic activities of the country – under the strictest quarantine status would further cripple the economy and push more people into extreme poverty.
Instead of imposing another metro-wide lockdown, she said the government should focus on urging people to avoid non-essential activities and restrict movements of those with comorbidities.
Earlier, the National Economic and Development Authority (NEDA) said the country will be "losing hundreds of billions of pesos from the lockdown, while hundreds of thousands of jobs will be placed at risk."
NEDA Director General Karl Chua estimated a P210-billion loss to the economy during the Aug. 6-20 lockdown in the NCR.