US defense chief arrives for talks on VFA, West Philippine Sea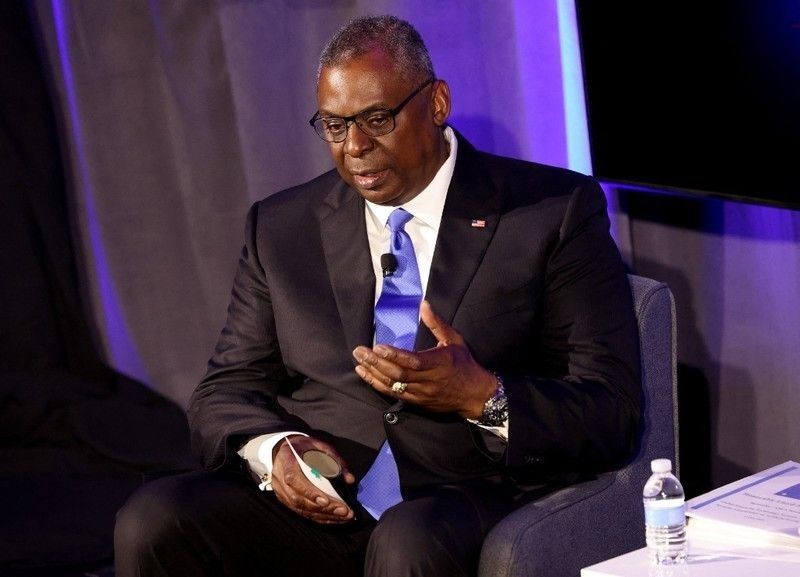 MANILA, Philippines — The Visiting Forces Agreement (VFA) and the West Philippine Sea issue are expected to highlight the discussions when visiting US Defense Secretary Lloyd Austin meets with his Philippine counterpart and other officials today.
Austin arrived last night in Manila as part of his three-country swing in Southeast Asia, which also included Singapore and Vietnam. The US defense chief paid a courtesy call on President Duterte last night. He is also expected to meet today with Foreign Secretary Teodoro Locsin Jr. before his departure later today.
Defense Secretary Delfin Lorenzana is expected to update Austin on the Philippine position on the VFA, some provisions of which are being reviewed by Malacañang. The two officials are also expected to tackle the Mutual Defense Treaty between the Philippines and the US as well as developments in the West Philippine Sea, particularly China's provocations in the region. The Philippines' overall security relations with the US are also expected to be on the agenda.
Lorenzana earlier said that the Philippine government is already working on addendum to the VFA and is considering a review of the decades-old MDT.
The defense chief said that he is confident that an improved VFA – with some changes and addendum – would be approved before President Duterte steps down at the end of his term next year.
This comes as the abrogation of the VFA was suspended by Duterte for six months until December.
President Duterte ordered the abrogation of the VFA in February 2020, supposedly in response to the US revocation of the visa of Sen. Ronald dela Rosa, who served as the country's national police chief at the height of the administration's bloody war on drugs.
He has since suspended the termination of the agreement three times, since the outbreak of the COVID-19 pandemic.
Austin, in an introductory phone call in February, affirmed the US commitment to the US-Phl alliance.
Meanwhile, the militant Bagong Alyansang Makabayan denounced the arrival of Austin, specifically his meeting with Duterte.
"The meeting between Philippine President Rodrigo Duterte and US Defense Secretary Lloyd Austin is aimed at cementing the status of the Philippines as a neocolony and military outpost of the US," Bayan secretary general Renato Reyes said in a press statement.
"Both the Philippines and US are looking for a 'side-agreement' to the VFA which has not been seen by the Senate and the people. This may be another EDCA (Enhanced Defense Cooperation Agreement), where a supposed treaty is passed off as a mere executive agreement not requiring Senate concurrence," he added. – Elizabeth Marcelo