Galvez: 14 million COVID-19 vaccines administered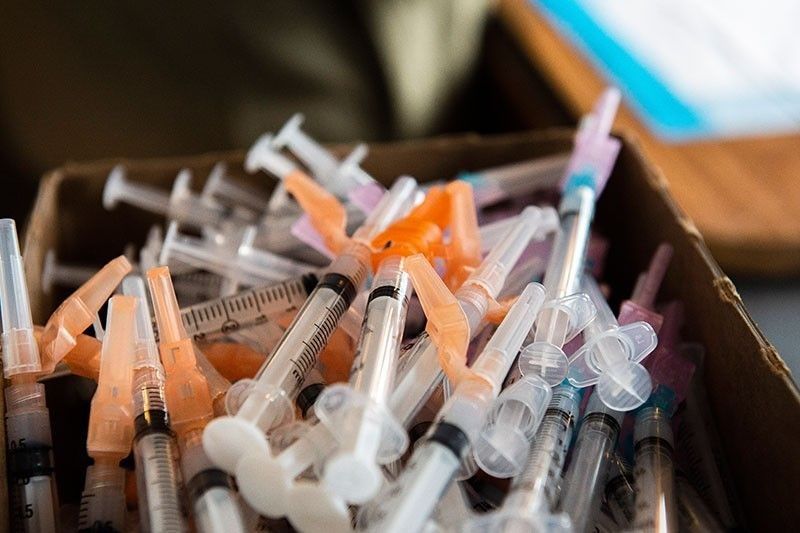 MANILA, Philippines — Despite some delays, National Task Force against COVID-19 (NTF) chief implementer and vaccine czar Carlito Galvez Jr. yesterday announced that the country has breached the 14-million mark in administered doses of COVID-19 vaccines.
According to Galvez, a total of 14,465,786 doses have been given across all vaccination centers nationwide. Of this, 4,288,660 individuals have completed two doses.
Galvez said the Philippines broke the daily jab record by administering 391,283 shots on July 15, the highest tally in a day. He said they expect to break this record again by next week when more vaccines arrive.
"We expect to increase our output in the succeeding weeks with more vaccines delivered this month," he assured the public, as the government aims to give 10 million doses this month.
Warning
Galvez also warned yesterday that local government units (LGUs) would be held liable if COVID-19 vaccines are mishandled.
"We will sanction concerned LGUs, at the same time, the vaccine safety officer at the vaccination sites," he said, after receiving reports that a number of Pfizer doses were wasted due to storage issues at the facility of the Muntinlupa city government.
"Those vaccines are very sensitive so they cannot be given to LGUs that are not prepared in terms of cold chain (storage)," he added.
More jabs arrive
The first batch of AstraZeneca COVID-19 vaccines purchased by the private sector, led by presidential adviser for entrepreneurship and Go Negosyo founder Joey Concepcion, arrived yesterday at Ninoy Aquino International Airport (NAIA).
The initial tranche, covering some 1,150,800 doses, was purchased under Go Negosyo's A Dose of Hope program where government, the private sector and vaccine manufacturers entered into a tripartite deal to fast-track vaccine procurement.
The delivery was welcomed by Concepcion, Galvez, Health Secretary Francisco Duque III, AstraZeneca country president Lotis Ramin, program lead Josephine Romero and Zuellig Pharma chief business officer Jannette Jakosalem.
Over 1.6 million doses of Johnson & Johnson's Janssen COVID-19 vaccine donated by the US government through the COVAX Facility also arrived yesterday.
A second delivery is expected today and will complete the 3.2-million dose donation from the US government. The donation is part of the US's global vaccine-sharing strategy that aims to provide at least 80 million jabs to countries most affected by the pandemic.
The single-shot J&J vaccines can be stored using conventional vaccine storage equipment, making it possible to reach far-flung areas.
World Health Organization (WHO) country representative Rabindra Abeyasinghe said WHO "lauds the United States government and its people for heeding the global call for vaccine equity, and for its continuing partnership with the Philippines to save lives and end the pandemic."
United Nations Children's Fund (UNICEF) country representative Oyunsaikhan Dendevnoro also welcomed the "significant commitment from the US government."
To date, the Philippines has received about 10 million vaccine doses from the COVAX Facility. – Louella Desiderio, Helen Flores, Rudy Santos