Philippines, Japan sign space cooperation pact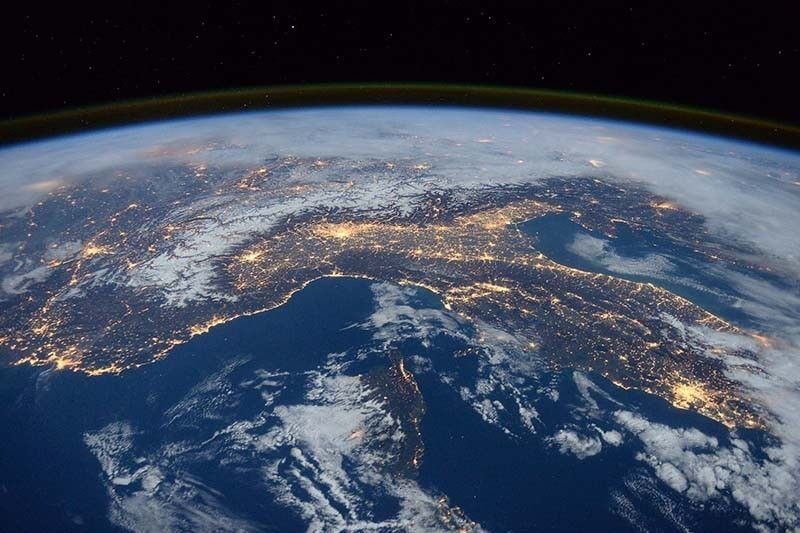 MANILA, Philippines — The Philippines and Japan have signed an agreement on space cooperation as Manila looks forward to more opportunities for Filipinos to access and benefit from space, the Philippine embassy in Tokyo said.
Dr. Joel Joseph Marciano Jr., director general of the Philippine Space Agency (PhilSA), and Dr. Yamakawa Hiroshi, president of the Japan Aerospace Exploration Agency (JAXA), signed the partnership during a virtual ceremony held recently.
The memorandum of cooperation aims to provide a framework of cooperation in a number of areas, including space applications, satellite development and promotion of space industry.
"As we sign this agreement, we look back to what our country has been able to achieve in space over a relatively short period of time, and how Japan has contributed substantially to those efforts," Marciano said.
He cited the work done by the PhilSA in launching the Diwata and Maya microsatellites, along with its investments in ground infrastructure and capabilities for processing and analyzing spaceborne data.
Philippine Ambassador to Japan Jose Laurel V commended both parties for this achievement, noting that this year also marks the 65th anniversary of Philippines-Japan relations and the 10th year of both countries' Strategic Partnership.
"I congratulate PhilSA and JAXA in laying this groundwork, and I, along with my colleagues in the embassy, am proud to be part of this effort," Laurel said.
This year, the Philippines' Maya-2 CubeSat was transported to the International Space Station through JAXA, and released into space to conduct scientific demonstration of imaging and store-and-forward communications.
Maya-2 was completed by Filipino engineers in cooperation with the Kyushu Institute of Technology, with funding from the Philippine government through the Department of Science and Technology.
Meanwhile, the Philippines and the United States completed the P1.1 billion multi-year cooperation program to detect and stop agricultural pathogens, the US embassy in Manila said yesterday.
The US Defense Threat Reduction Agency's Biological Threat Reduction Program (BTRP) completed the final phase of a five-year biological threat capacity building partnership with the Philippine Department of Agriculture (DA) valued at nearly P1.1 billion ($23 million).
Beginning in September 2016, BTRP and the DA collaborated to build or renovate seven Regional Animal Disease Diagnostic Laboratories in Luzon, Visayas and Mindanao.
The program also included the provision for Philippine counterparts to participate in 15 bio-safety and security courses, 26 quality management courses, four tabletop exercises, 27 laboratory staff workshops, and support to the Regional Institute of Tropical Medicine through equipment fielding and training.
The BTRP-DA partnership included extensive disease surveillance and laboratory security and safety training aimed at increasing the Philippines' biological threat reduction capacity and capability.
The partnership also addressed several emerging challenges within the agriculture sector, including detection and surveillance of avian influenza and African swine fever (ASF).
"We are proud of the work this partnership has achieved since 2016 to strengthen the Philippines' capacity and capability to detect, diagnose and report dangerous pathogens," said Dr. Ada Bacetty, DTRA's BTRP chief. "Now that the Philippine government is operating these labs at full capacity, we look forward to the next opportunity to work with our critical Philippine friends, partners and allies."
These laboratories are a central line of defense against dangerous pathogens affecting agriculture, including those with potential to affect humans. The capabilities developed through the BTRP-DA partnership strengthened the Philippines' ability to detect and respond to emergent threats.
"I can safely say that the desired outcome of the BSS (Bio-Safety and Security) project was fulfilled," said William Medrano, undersecretary for livestock and chairman of the Department of Agriculture BSS Project Steering Committee.
"We were able to modernize some laboratories and we were able to institutionalize quality management, which is very important when you manage laboratories. We'd like to express our sincere thanks to DTRA," he added.