PNP raises alert on digital vote buying in 2022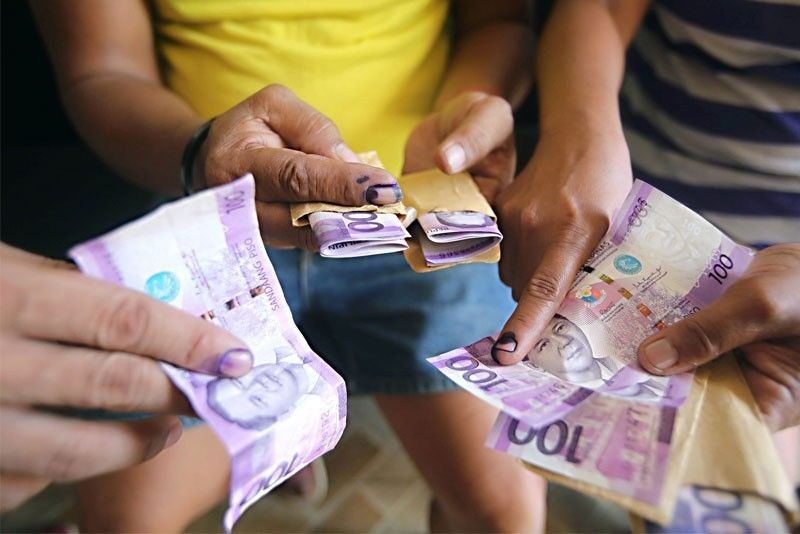 MANILA, Philippines — Vote-buying schemes done via electronic money transfer methods is a trend that could be popular in the 2022 polls because of the COVID-19 pandemic, the Philippine National Police (PNP) said yesterday.
PNP chief Gen. Guillermo Eleazar said police are bracing for possible challenges in detecting such schemes, considering the limited information that authorities can gather from electronic platforms and the amount of information companies are willing to preserve for authorities while protecting the privacy of their users.
"It's not impossible for this to happen because of the wide use of cashless transactions amid the pandemic. People will really think of encouraging the public to sell their votes. Monitoring vote-buying activities in the 2022 elections will really be a great challenge to us but I assure the voting public that we will put in place safeguards against this practice," he said in a statement.
While the PNP has slated dialogues with concerned agencies like the Commission on Elections to introduce mechanisms to counter vote-buying in electronic money transfer services, Eleazar said the organization will also bank on reports that the public can offer.
"We will build mechanisms to deal with this. But it will be a big help if we citizens, ourselves, will report these kinds of schemes to authorities. I urge the public to be vigilant and report to authorities if they have information on vote-buying done through online platforms," he added, urging voters not to engage in such activities.
Vote-buying and vote-selling are violations under Section 261 of the Omnibus Election Code and can be punished with imprisonment, disqualification from public office, deprivation of the right to vote and fines.
"Let's remember that politicians who buy votes have no good intentions for the country and only look after selfish interests. Once they are elected, they will certainly amass what they shelled out for your votes," Eleazar stressed.
Registration app
Meanwhile, voter registration for the May 2022 national and local polls will become easier as the Commission on Elections launches today a mobile application that will streamline the registration process.
The Comelec said in a statement that starting today, those who intend to vote next year may register via the Mobile Registration Form App, which can be accessed with any smartphone even when offline.
"The launch of the mobile app is very timely in the face of mobility restrictions brought about by COVID-19, because you will only need a smartphone to accomplish the form," said Comelec Commissioner Marlon Casquejo, who conceptualized the program.
He added that the application will "save time, effort and money that will otherwise be spent on going to a computer shop to download and print the form, or getting the form at the local Comelec to fill it out manually."
According to Casquejo, a QR code will be generated upon successful accomplishment of the form. "You must save the QR code on your smartphone and afterwards, you may visit your local Comelec office to have your QR code scanned and your biometrics taken."
The Mobile Registration Form App is downloadable through the link, bit.ly/MobileFormApp. It can also be shared offline from one Android smartphone to another through SHAREit or any other file-sharing application.
Once installed, the user may already apply for voter registration without need for internet connectivity.
Early in June, the mobile app was rolled out in select pilot areas and is being implemented in more than 500 cities and municipalities nationwide, including the National Capital Region, Cebu City and Davao City.
Voter registration will end on Sept. 30, 2021. – Sheila Crisostomo