1M more Sinovac COVID-19 jabs arrive in Philippines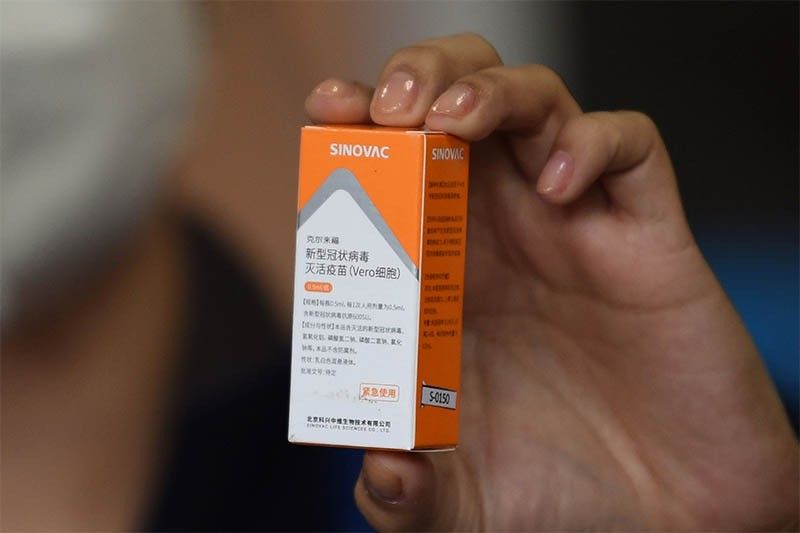 MANILA, Philippines — One million doses of the coronavirus vaccine made by Sinovac Biotech arrived in the Philippines Thursday, with another shipment of Pfizer-BioNTech jabs expected to be delivered within the day.
The Cebu Pacific plane carrying the purchased Sinovac shots landed at the Ninoy Aquino International Airport past 7 a.m., the National Task Force against COVID-19 said.
Sinovac's two-dose CoronaVac accounts for the bulk of the country's vaccine supply. The new batch raised the total number of CoronaVac vaccine doses received by the Philippines to 7.5 million, including a million doses donated by the Chinese government.
Last week, the World Health Organization gave a greenlight to the emergency use of the two-dose CoronaVac. The United Nations health agency's emergency use listing gives countries assurance the vaccine has met international standards.
The Philippines is also expecting the arrival of 2.2 million Pfizer vaccine doses Thursday evening from the global vaccine-sharing COVAX facility.
Pfizer jabs will be distributed in the "NCR Plus" bubble, Metro Davao and Metro Cebu because the vaccines need to be kept in ultra-low freezers.
Thursday's delivery, the biggest COVID-19 vaccine delivery in a single day, comes at a time when the government is expanding its inoculation campaign to include the working population.
A survey conducted by the Social Weather Stations suggested the vaccines developed by Sinovac and Pfizer-BioNTech were the top vaccines preferred by Filipinos.
As of June 8, some 1.68 million Filipino have been fully vaccinated against COVID-19, still far from the government's goal of at least 50 million individuals inoculated to achieve "population protection."
Meanwhile, 4.63 million have received the first of two doses.