Deployment ban to Saudi lifted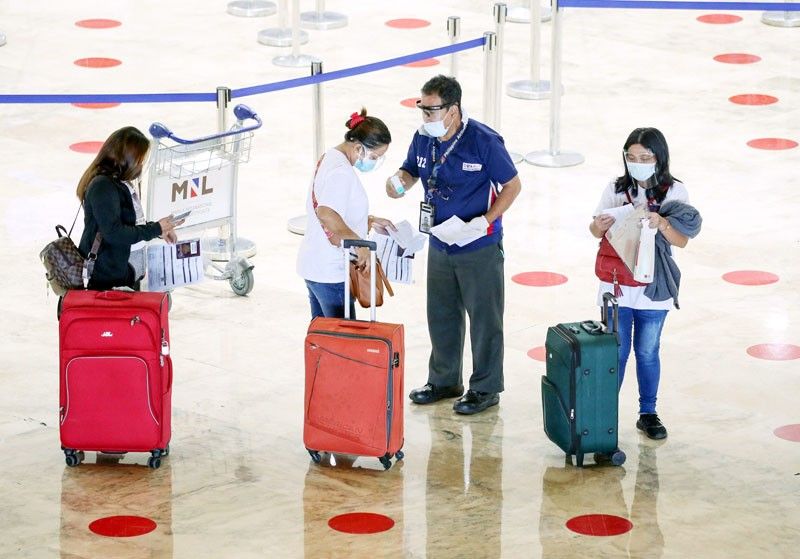 MANILA, Philippines — The temporary suspension on the deployment of overseas Filipino workers (OFWs) to the Kingdom of Saudi Arabia (KSA) has been lifted with an assurance that they would not be shouldering the cost of pandemic protocol requirements.
In a statement, Labor Secretary Silvestre Bello III directed the Philippine Overseas Employment Administration (POEA) to immediately "provide the necessary clearance to all our departing Filipino workers to facilitate their travel to the KSA."
"I understand that the suspension order drew confusion and irritation among our affected departing OFWs. Again, I apologize for the inconvenience and momentary anguish that it may have caused our dear OFWs," Bello said.
But he noted that "it was in the best interest of our OFWs" that the decision to impose the temporary suspension "had to be made."
"I thank the government of KSA for acting with dispatch and giving us reassurance. Our Saudi-bound workers will no longer be disadvantaged," Bello said.
Last Friday, the Department of Labor and Employment (DOLE) had implemented the suspension amid reports that OFWs were being required to shoulder the cost of their institutional quarantine, insurance coverage, COVID-19 tests and other protocols being implemented in KSA.
This is contrary to POEA Memorandum Circular No. 1-2021 which stipulates that the licensed Philippine recruitment agencies and/or the principals/employers of the OFWs should be responsible for the cost of COVID-19 health and safety protocols.
At a public briefing yesterday, POEA administrator Bernardo Olalia said the KSA government had clarified that its travel advisory that took effect last May 20 does not include OFWs. This means they should not be the ones to pay for the COVID-19 requirements.
Olalia added DOLE was only prompted to impose the suspension to protect OFWs as they received reports of violations of the POEA memorandum in KSA.
PAL accepts OFWs to KSA
In light of this development, flag carrier Philippine Airlines (PAL) resumed accepting OFWs on its flights to Dammam and Riyadh in Saudi Arabia.
PAL said OFWs who were unable to board their flights to Dammam and Riyadh due to the earlier prohibition may rebook their flights with rebooking service fees waived.
Last Friday, PAL was not able to accept 283 OFW passengers in its flight PR5654 from Manila to Riyadh and 120 passengers in its flight PR5682 from Manila to Dammam following a Philippine government directive temporarily suspending the deployment of OFWs to the KSA until further notice.
The airline said it did not receive official advice from the government regarding the prohibition on the entry into Saudi Arabia of OFWs, resulting in 403 OFW passengers being denied to board their flights.