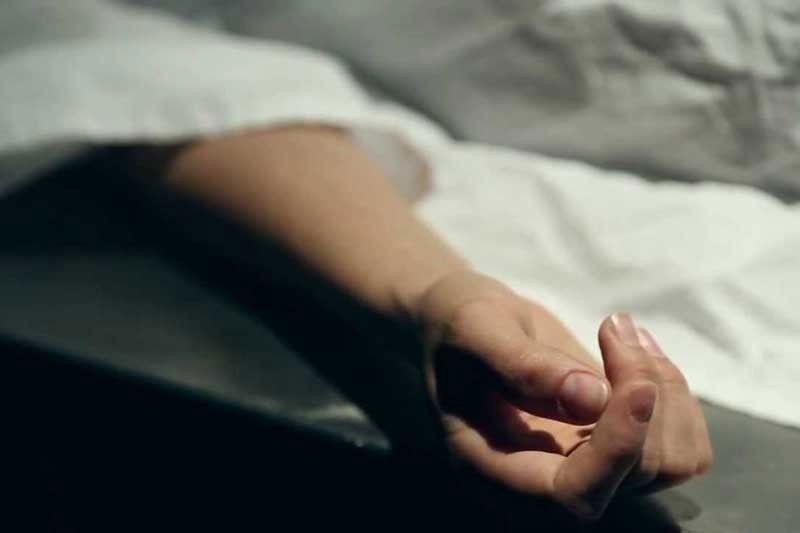 "We have one death due to COVID among our personnel in the Philippine embassy in India," confirmed Ivy Banzon-Abalos, Department of Foreign Affairs executive director for strategic communications.
STAR/File
Philippine embassy staff in India dies of COVID-19
MANILA, Philippines — A Filipino staff member of the Philippine embassy in India died of COVID-19 yesterday as the South Asian country continues to struggle against the surge of the deadly disease.
"We have one death due to COVID among our personnel in the Philippine embassy in India," confirmed Ivy Banzon-Abalos, Department of Foreign Affairs executive director for strategic communications.
A report of India's Hidustan Times said Indian staff and junior diplomats tested positive at several foreign diplomatic missions, including the Philippines, New Zealand, Thailand, Vietnam, Palestine and the US.
The report added that some of those who tested positive were self-isolating at home while a handful had been hospitalized. However, there was no official word from Indian officials on these developments.
Some diplomatic missions faced difficulties in accessing both medicines and hospital beds.
The paper reported that, over the weekend, the missions of the Philippines and New Zealand sought oxygen support from the Indian Youth Congress. This was followed by the Ministry of External Affairs announcing that the Indian side was providing necessary medical support to the diplomats based in New Delhi.
Certain countries have begun to evacuate diplomats on health grounds. The government of Thailand had sent an air ambulance to evacuate several diplomats.
The travel ban on India and other South Asian countries may be extended as the Philippines is expected to keep its borders closed to prevent the entry of more transmissible COVID-19 variants, Malacañang said yesterday.
"Yes. As far as our borders are concerned, I think the worldwide tendency or phenomena is to continue with the travel ban because of the double variants coming from India," presidential spokesman Harry Roque said at a press briefing when asked whether the travel ban on passengers from South Asian countries would be extended.
"You know, I think regardless of the classification to be recommended by the IATF (Inter-Agency Task Force for the Management of Emerging Infectious Disease), we won't open our borders... So that won't change, our borders will remain closed especially to countries like India and Pakistan, which recently imposed an absolutely no entry policy," he added.
The Philippines is implementing travel restrictions on passengers from India, Pakistan, Bangladesh, Nepal and Sri Lanka as a safety measure against the COVID-19 variant first detected in India.
The restrictions on passengers from Pakistan, Bangladesh, Nepal and Sri Lanka began last May 7 and will remain in force until May 14.
Roque noted that international tourism is still prohibited and only foreigners with investor's visas are allowed to enter the Philippines.
Last week, the IATF approved stricter protocols for arriving travelers, including requiring them to undergo 14-day quarantine regardless of vaccination status. The first 10 days will be spent in a quarantine facility while the remaining days will be completed in their respective homes.
All arriving travelers are also required to undergo a reverse transcription polymerase chain reaction test on the 7th day and to complete the 10-day facility-based quarantine period even if they tested negative for COVID-19.
Meanwhile, the Bureau of Immigration (BI) yesterday reminded airlines of fines and sanctions if they would allow foreigners who are covered by the travel restrictions imposed by the IATF to board.
In a statement, it said the airlines must ensure that only foreigners currently allowed to enter the country are permitted to board their flights bound for the Philippines.
Immigration Commissioner Jaime Morente issued the reminder at a time when the country is implementing travel restrictions on the entry of all travelers from India, Pakistan, Nepal, Bangladesh and Sri Lanka until May 14.
The BI said foreigners currently banned from entering the country would be excluded upon arriving at the airport and booked on the first available flight back to their port of origin.
BI spokesperson Dana Sandoval said that airlines committing the offenses would face two kinds of fines: the one imposed by the Civil Aviation Authority of the Philippines since early this year and the fines imposed by the bureau for excluded and improper documented aliens.
"Aliens who are not allowed to enter following current travel restrictions are considered 'improperly documented aliens' hence may be excluded and sent back to their port of origin," she explained.
Carlos Capulong, the BI Port Operations Division chief, said the bureau has been coordinating with the airlines on updates regarding travel restrictions being implemented by the government.
He explained that only aliens with valid and existing immigrant, non-immigrant and special visas issued by the bureau and other government agencies are allowed to enter the country.
However, those who have a 9(a) Temporary Visitors' Visa, as well as those holding Special Resident Retiree's Visa, regardless of purpose, may only enter upon presentation of an entry exemption document from the Department of Foreign Affairs.
Capulong made the clarification upon queries of family members of Filipinos that wish to visit their loved ones in the country. – Alexis Romero, Evelyn Macairan