DOH: 5 priority groups immunized by midyear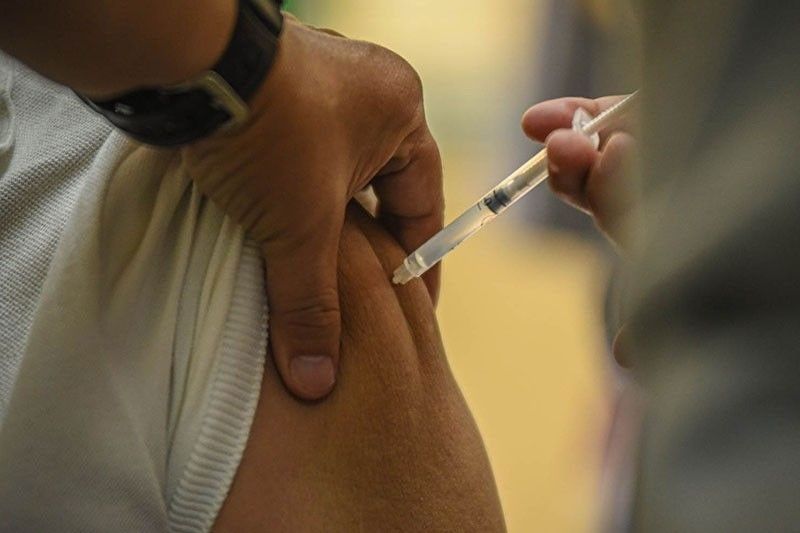 MANILA, Philippines — The Department of Health (DOH) is looking to wrap up COVID-19 immunization for those under the five Priority Groups Category A within the next two months.
"We hope all of those belonging to the A category, we're already in A3. A4, then A5, the indigent population. We hope we can inoculate them by June or July," Health Undersecretary Myrna Cabotaje said in English and Filipino in a recent radio interview.
Those under Category A are frontline health care workers (A1), senior citizens (A2), persons with comorbidities (A3), frontline essential workers (A4) and the indigent population (A5).
Cabotaje noted that the government is targeting to vaccinate 70 million Filipinos nationwide by November or December if there would be a sufficient supply of vaccines.
"But we have to remember those are two doses, except Janssen. All of them, even if we have a lot of supply, two doses, so they are always divided by two," she said.
The DOH official, however, said the government is being constrained by the current supply of vaccines in the country.
"(The number of vaccinees) is not OK in a sense that we want more. We are constrained by the number of doses we receive. And we set aside for the second dose," she added.
The Sinovac vaccines that had recently arrived are being used for the first dose while the next delivery will be allotted for the second dose, according to Cabotaje.
But she said they are cautious in using up all the vaccines for the first dose, taking into account a possible delay in the arrival of the next batch of vaccines.
"We will monitor that because there might also be delay. The interval is 28 days. So we would like to reserve for the second dose so that their vaccination is complete," she added.
Cabotaje noted that the number of those vaccinated is now nearing two million. Of the figure, 60 to 70 percent are health care workers.
A number of health care workers have yet to get vaccinated, but Cabotaje said the DOH started vaccination for the A2 and A3 groups because of the surge in COVID cases in the National Capital Region Plus area, which includes Metro Manila, and the provinces of Rizal, Bulacan, Cavite and Laguna.
The country has obtained a total of 3,525,600 COVID-19 vaccine doses as of April 27. So far, the DOH has already administered 1,809,801 doses to Priority Groups A1 to A3.
The Russian government and Gamaleya representatives are set to observe the advanced implementation of the Sputnik V immunization in the cities of Makati, Taguig, Muntinlupa, Manila and Parañaque, according to Cabotaje.
"Russia only gave us a few thousand because they want to know how we will administer their vaccines and ensure that they won't be wasted," she said.
She added that Russia would provide additional 485,000 doses of Sputnik V by the end of this month if injection of the first batch of jabs is successful.
About one to two million doses from Gamaleya are expected by June.
"By then, it will really just depend on the vaccines' availability and shipping schedule," Cabotaje said.