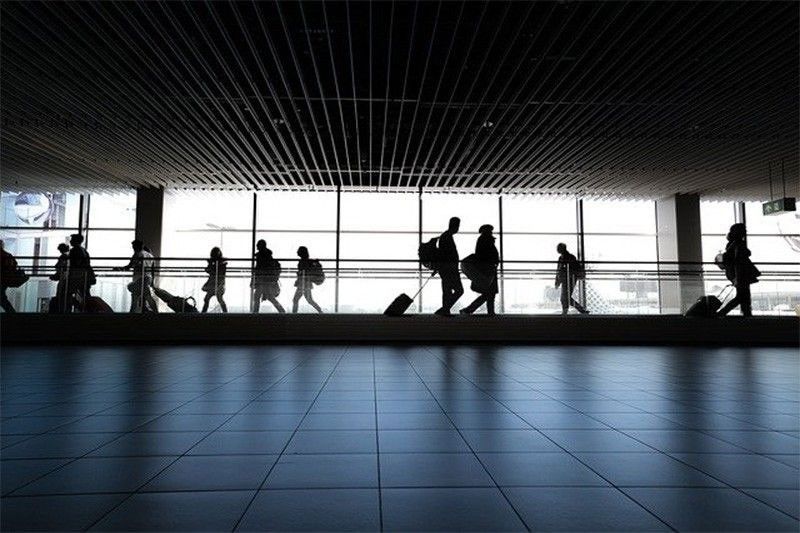 This undated image shows travelers walking in an airport.
Pixabay/Skitterphoto
14-day India travel ban starts today
MANILA, Philippines — All travelers from India are temporarily banned from entering the Philippines starting today.
Bureau of Immigration (BI) port operations division chief Carlos Capulong said that all travelers, including those who have visited India within the past 14 days, will be banned from entering the country regardless of their nationality.
Capulong said that all immigration officers have been informed to scrutinize the travel history of all travelers entering the country and to automatically exclude those who have been to India in response to the travel ban imposed by the Inter-Agency Task Force for the Management of Emerging Infectious Diseases (IATF).
"If we see that the traveler has been to India within the last 14 days, then he will be excluded and boarded on the next available flight back to his port of origin," he said.
However, passengers who are already in transit and will arrive in the country before April 29 may be allowed entry, but will be referred to stricter quarantine and testing protocols "subject to an absolute facility-based 14-day quarantine period."
Capulong said they do not expect incoming passengers from India as he emphasized that the IATF resolution clearly stated that airline companies are directed not to allow the boarding of passengers who have a travel history from India.
The travel ban would be in effect until May 14.
Following a devastating second wave of COVID-19 infections in India, Sen. Bong Go lauded the decision of the government to immediately impose restrictions on travelers coming from the South Asian country.
The chair of the Senate committee on health also urged the IATF to continuously review and adjust travel protocols to prevent the entry of new and potentially more infectious COVID-19 variants from other countries.
He appealed to concerned authorities to study the imposition of similar restrictions on inbound travel from other countries, such as Brazil, which have a high number of confirmed and active cases.
"As we try to resolve the rising number of cases in the Philippines, let us also monitor the events in other parts of the world so that it does not further affect the current situation within the country," Go said.
The B.1.617 variant, which has been blamed for the rise of cases in India, has two notable mutations which have enabled it to transmit at a faster rate from human to human.
In light of these developments, Go implored the Department of Health (DOH) to take all necessary steps and strengthen all COVID-19 testing, contact tracing and case isolation and treatment efforts in order to prepare the country for any potential increase in infections.
Meanwhile, Sen. Risa Hontiveros urged the government to create and strictly enforce guidelines for "automatic travel bans" to and from countries with high COVID-19 infections or new variants. – Cecille Suerte Felipe