DOT wants NCR+ movement restrictions lifted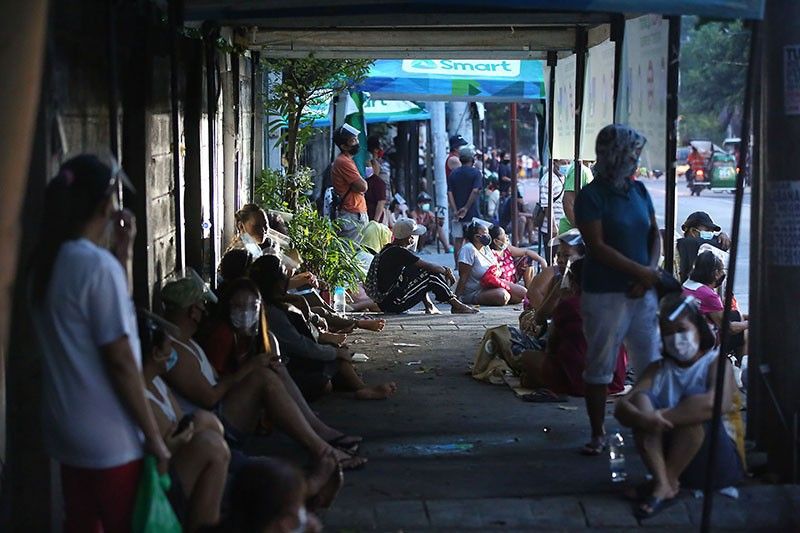 MANILA, Philippines — The Department of Tourism (DOT) is seeking to lift the movement restrictions in Metro Manila and its surrounding provinces to give tourists a window to travel before the summer season ends.
Tourism Secretary Bernadette Romulo-Puyat yesterday said she will push for the resumption of travel in Metro Manila once the modified enhanced community quarantine (MECQ) in the region is lifted as scheduled on April 30.
However, she said the DOT will listen to what medical experts will say in the next meeting of the Inter-Agency Task Force for the Management of Emerging Infectious Diseases (IATF).
"Of course, we are hoping that travel can be resumed and those in the National Capital Region can travel. Most destinations require test before travel," Puyat told The STAR.
"We will always push for the resumption of tourism with health and safety protocols in place. We listen to the health experts," she added.
If the IATF decides to maintain MECQ in Metro Manila and its nearby areas, Puyat said tourism enterprises will be left with no choice but to rely on travelers from within their region.
"There are only travel restrictions around NCR Plus. All the other tourist destinations have been opened. Guests not from NCR Plus can visit these other tourist destinations," Puyat said.
However, travel attractions nationwide are hurting with the absence of tourists from Metro Manila, as locals fail to match the visitor arrivals and spending of guests from the nation's capital.
Boracay Island, for instance, received just 970 visitors from April 1 to 18, as travelers from Metro Manila had to cancel their bookings for the month. In March Boracay welcomed a total of 17,400 tourists, its highest since reopening in October of last year.
On the other hand, Baguio City recorded no arrivals between March 29 and April 11, the period when Metro Manila was reverted to lockdown. Baguio on April 12 reopened its doors to tourists from areas under general community quarantine (GCQ) and modified GCQ.
Meanwhile, the DOT yesterday awarded Safe Travels stamp from the World Travel and Tourism Council (WTTC) to 33 hotels and resorts across six regions.
There are now 40 accommodations in the Philippines that operate with the WTTC stamp, which recognizes tourism destinations and firms that comply with global health standards.
Trial run for travel pass
A travel pass mobile app that manages health requirements for a safer and more convenient international travel during this pandemic is set for a trial run in the country by flag carrier Philippine Airlines (PAL).
Developed by the International Air Transport Association (IATA), the app's new digital technology will be used first by PAL for its flights from Manila to Los Angeles and Singapore on select dates from May to June.
"We want to make it simple for our customers to travel safely. The IATA Travel Pass will help them verify that they comply with health rules and COVID test requirements, so they can board our flights with assurance and confidence," PAL president and COO Gilbert Santa Maria said.
The IATA Travel Pass is a global-standard mobile app that validates and authenticates regulations of all countries on passenger health requirements for travel.
The digital health application will enable a passenger to create a digital ID based on standards of the International Civil Aviation Organization (ICAO). – Richmond Mercurio