Sinas to face sanctions for alleged breach in protocol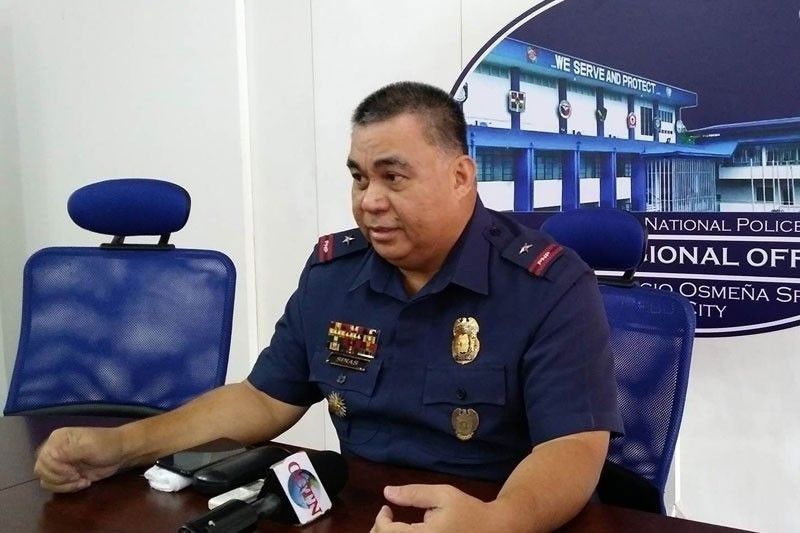 MANILA, Philippines — Philippine National Police (PNP) chief Gen. Debold Sinas will face sanctions if an investigation proves his supposed breach of screening protocols during his visit to Calapan City in Oriental Mindoro last week.
Oriental Mindoro Gov. Humerlito Dolor said the provincial government was already conducting its own investigation to find out what transpired when Sinas went to Calapan.
"If we prove that no coordination or health profiling had indeed taken place, he has to be held responsible," Dolor said in an interview aired over ABS-CBN TeleRadyo. "If the city government is saying this was not coordinated with them and no health profiling took place upon his arrival, then for me, he can be held responsible for that."
He pointed out that while IATF Resolution 101 only requires authorized persons outside of residence to present a travel order or an ID proving a schedule of visit, an Executive Order from the local government unit (LGU) requires all travelers to secure travel coordination passes.
Sinas entered the province using a chopper, which Dolor said needed coordination since LGUs have no control over air travel.
"We have no health personnel designated in airports because there are no regular flights here in Oriental Mindoro," Dolor said.
The provincial government earlier said Sinas, who had tested positive for COVID-19 on the day of his visit, did not go through the pier in Calapan City where health screenings were being conducted for visitors.
Calapan Mayor Arnan Panaligan said that although the IATF had relaxed its rules for travel by only requiring online registration and confirmation with the local government, which Sinas had complied with, the PNP chief's visit had not been coordinated with them.
But the region's police office insists that Sinas could not have complied with requirements that "he was not aware of" which, in this case, was the coordination with the LGU.
"The set of requirements as published on the official website of the City of Calapan as well as the confirmation message he received does not indicate additional requirements other than the registration and the confirmation message," Mimaropa police director Brig. Gen. Pascual Muñoz said in a statement.
Police officers who have been exposed to Sinas have already been placed under isolation and have yet to show symptoms, the Calapan City government said.
Sinas, when he was still the Metro Manila police chief, faced a probe last year by the PNP's Internal Affairs Service and the National Bureau of Investigation for breaching quarantine protocols when the entire island of Luzon was placed under a strict lockdown.
A party, captured in photos uploaded in the National Capital Region Police Office's (NCRPO) public information Facebook page, was held inside Camp Bagong Diwa in Taguig City for his birthday.