Duterte signs Financial Institutions Bill into law
February 17, 2021 | 12:00am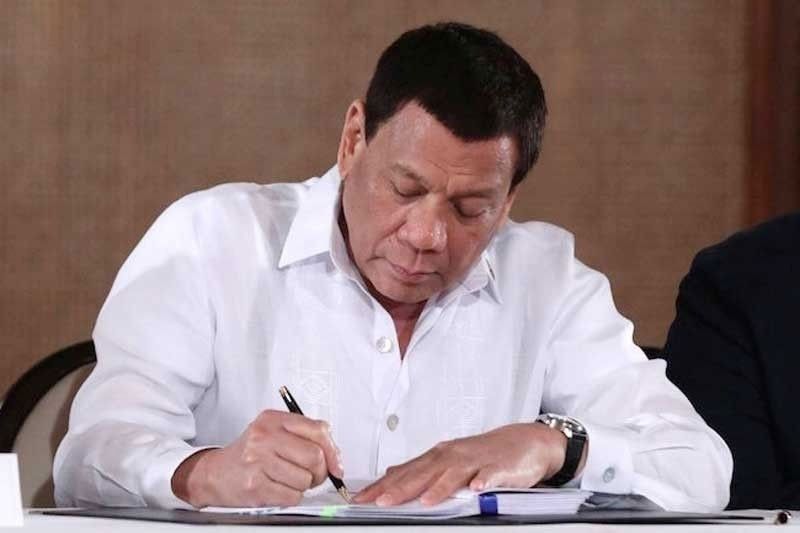 MANILA, Philippines — President Duterte yesterday signed into law a measure that would allow financial institutions to offload their souring loans, to help the banking system remain strong and ready to extend loans to pandemic-hit sectors.
"FIST (Financial Institutions Strategic Transfer bill) signed by PRRD today, Feb. 16, 2021," Finance Secretary Carlos Dominguez III said in a text message to reporters.
Earlier, the Department of Finance (DOF) said the FIST bill would allow banks to dispose of non-performing loans and assets through asset management companies.
This, according to Dominguez, would allow them to extend more credit to businesses that are in need of assistance to recover from the impact of the coronavirus pandemic.
This would also preserve the asset quality of banks, thus ensuring the continued strength of the financial sector and helping the economy recover from the damage caused by the health crisis.
Citing estimates from the Bangko Sentral ng Pilipinas, the DOF earlier said the FIST bill would result in foregone revenues amounting to P2.9 billion to P11.6 billion in the next five years.
"Assuming all tax benefits are availed of in the next five years, this size of losses is manageable when compared to the potential risks from another possible financial crash," the DOF said.
To ensure against wastage of public resources, the DOF earlier said the effectiveness of the incentives would be reviewed through a monitoring mechanism incorporated in the bill.