Duterte urged to veto 3 provisions in CREATE bill
February 4, 2021 | 12:00am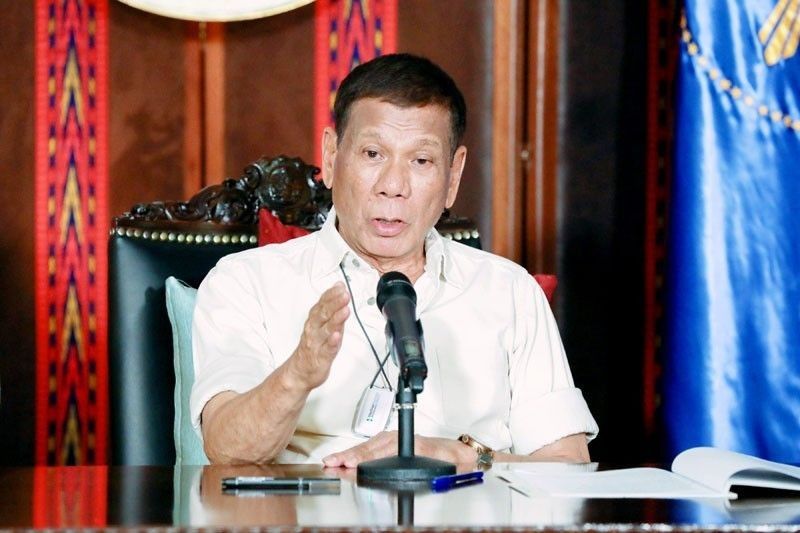 MANILA, Philippines — An economic policy think tank is urging President Duterte to veto three provisions in the Corporate Recovery and Tax Incentives for Enterprises (CREATE) bill, the tax reform measure approved in the bicameral conference committee last Monday and ratified by both houses of Congress.
In a statement, Action for Economic Reforms (AER) said that while it welcomes the CREATE bill's approval in Congress yesterday, the President should veto provisions on the tax exemption for petroleum refineries and housing, as well as the exemption of legislative franchises' tax incentives from the review of the Fiscal Incentives Review Board (FIRB).
AER emphasized that reducing the country's corporate income tax rate and introducing changes to the incentives system are not intended to give advantage to certain parties.
"Although the deliberations could have been more transparent, we welcome our lawmakers' protection of essential reforms, which include upholding the authority of the FIRB to govern and grant incentives, and retaining incentives that are time-bound, targeted, performance-based and transparent," AER said.
AER added that it supports the P1-billion threshold set for projects to be approved by the FIRB.
However, the group has reservations on the exemption from taxes and duties of petroleum refineries.
"Exempting local refineries from duties and taxes is discriminatory and swings the advantage towards certain importers. Furthermore, oil refineries are not a part of the Strategic Investment Priority Plan which defines the activities qualified to receive incentives. We oppose the insertion of this provision which protects vested interests and was not a part of either the House or Senate bill," AER said.
It also raised concern on exempting legislative franchises' tax and duty incentives from the jurisdiction of review of the FIRB.
"This provision opens the floodgates for gaming by vested interests who want to receive incentives without being subject to rigorous scrutiny. The governance of the FIRB keeps firms accountable and competitive, and removing the FIRB's power to withdraw incentives from legislative franchises goes against the core principles of CREATE," the group said.
The AER also questioned the value-added tax exemption on housing. Apart from VAT exemptions on housing not being a focal point of CREATE, AER said such would result in foregone revenues.
For the poor to benefit, it said the exemptions should cover goods and services they consume instead of housing. – Delon Porcalla, Paolo Romero