Duterte to extend state of public health calamity
September 18, 2020 | 12:00am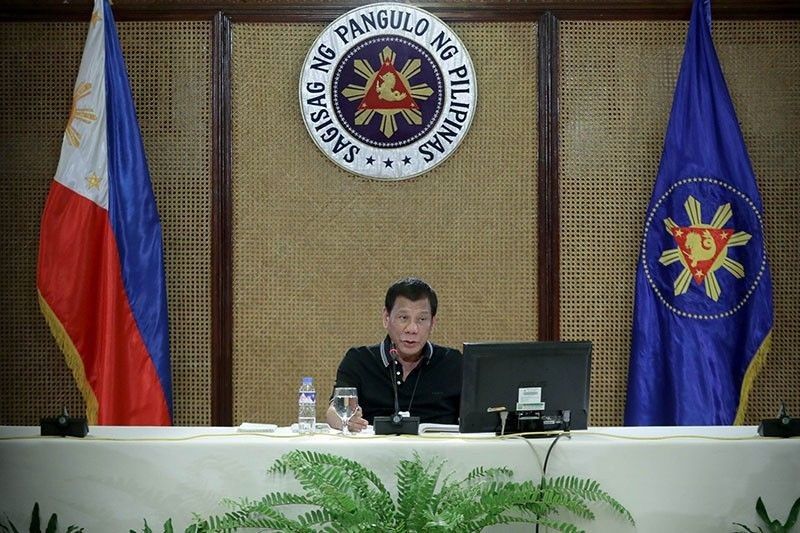 MANILA, Philippines — President Duterte will extend the state of calamity in the country due to the COVID-19 pandemic six months after its declaration, giving him new leeway to impose quarantine protocols and enjoin local government and law enforcement agencies to implement disciplinary actions to arrest the impact of COVID-19.
Presidential spokesman Harry Roque Jr. yesterday said the Chief Executive has probably signed the new proclamation when asked if such declaration would be extended.
"Yes, definitely. It's on the desk of the President, probably signed by now, on its way down to the Office of the Executive Secretary," said Roque, who earlier claimed that the Philippines has been addressing the disease much better than other countries in the region.
The Palace official did not state the timeframe for the extension of the state of calamity.
Roque has declared that the "worst" is over for the country, even while he admitted that the government has to strengthen its contact tracing efforts and increase further healthcare capacity to include bed allocations for COVID-19 patients.
Duterte declared a state of calamity throughout the country for a period of six months last March when he also imposed the enhanced community quarantine in the entire Luzon. The quarantine status was eventually revised, lowered or reverted depending on the regular review, assessment and recommendation of the Inter-Agency Task Force for the Management of Emerging Infectious Diseases.
Under Proclamation 928, the President can call on all law enforcement agencies, with the support of the Armed Forces of the Philippines, to undertake all necessary measures to ensure peace and order in affected areas, as may be necessary.
All government agencies and local government units are also enjoined to render full assistance to and cooperation with each other and mobilize the necessary resources to undertake critical, urgent and appropriate disaster response and measures in a timely manner to curtail and eliminate the threat of COVID-19.