23,000 Pinoys displaced in Saudi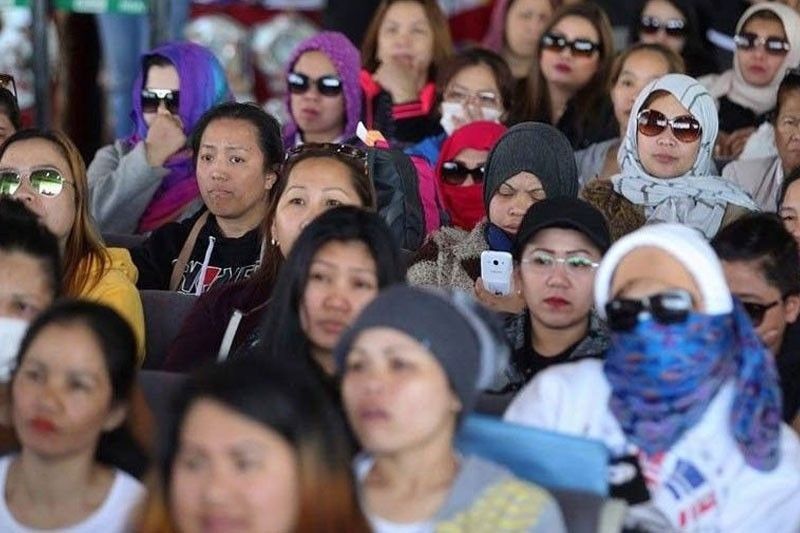 MANILA, Philippines — The Philippine Overseas Labor Office (POLO) recently recorded more than 23,000 displaced Filipino workers in Saudi Arabia, including some who were caught on video scavenging for food at a supermarket.
"We have actually recorded 26,000 but we have already sent home 2,700 of them through special and chartered flights. As of now, there are 5,090 who have exit visas," said Riyadh-based labor attaché Nasser Mustafa in a virtual interview before the weekend.
Among the 23,000 displaced workers, Mustafa said, are the 400 workers of an aluminium company, a few of whom were seen on video looking for food at the supermarket.
He added that the POLO is negotiating to repatriate 200 of these workers as the others opted to stay in Saudi and look for jobs in other companies.
"Only 200 OFWs expressed their desire to return home. Their employer is offering a job, but they don't want to work with the company anymore," Mustafa noted.
While the displaced workers are being provided with food allowance, he said this is not enough. The food distribution, he added, was also stopped after 16 of their personnel got infected with coronavirus disease 2019 (COVID-19).
Mustafa said they have provided food assistance to about a thousand displaced OFWs as well as cash assistance to over 3,000.
Meanwhile, more OFWs who returned from various countries tested positive for COVID-19, the Department of Health (DOH) said.
In its COVID situationer report No. 51, the DOH said a total of 1,601 returning OFWs were confirmed positive for the virus as of June 16. This figure, when compared to the 1,028 cases recorded last June 2, is 573 cases higher. Of the 1,601 cases, 772 are currently admitted in hospitals, 543 have recovered and one died.
It added that a total of 64,533 OFWs have returned home since the onset of the pandemic. Of that number, 21,124 were land-based and 43,409 were sea-based.
DOH noted that 56,805 returning OFWs have been released from different quarantine facilities. Sea-based OFWs accounted for a majority or 40,083 of those who were discharged from quarantine.
It also said that 97.4 percent of the confirmed COVID cases nationwide exhibited mild symptoms and only less than one percent was considered critical.
As of June 16, the National Capital Region (NCR) still has the highest number of COVID cases followed by Central Visayas and Calabarzon. Among cities, Cebu topped the list, followed by Manila at second and Quezon City at third.
In Europe, the Philippine embassy in London lauded the courage, resilience and compassion of Filipino frontliners in the United Kingdom and Ireland as they confront the pandemic that ripped through both countries since February.
The Filipino frontliners were honored by the embassy led by Philippine Ambassador Antonio Lagdameo during the commemoration of the 122nd anniversary of Philippine Independence last June 12.
"Filipinos have taken center stage to inspire courage and perseverance wherever they are – be it in the COVID wards and ICUs of the hospitals, in various care homes, aboard fishing boats and oil tankers, at the supermarkets and factories, in the transportation, sanitation and social welfare offices of local governments, in law enforcement and in various volunteering roles, that bring material assistance and moral support to those who suffer under the lockdown," Lagdameo said in his speech.
"They are heroes because they are able to conquer their fears and fight not just for themselves but for those who depend on them," he added.
Various Filipino community organizations tuned in to the event through Zoom while the officers of the embassy gathered on-site to lead the celebration.
Across the UK and Ireland, Filipino community organizations also celebrated Philippine Independence through various events and programs that were compliant with current measures being implemented by UK and Ireland to mitigate the spread of COVID-19. Pia Lee-Brago