DOH: First batch of 1 million PPEs delivered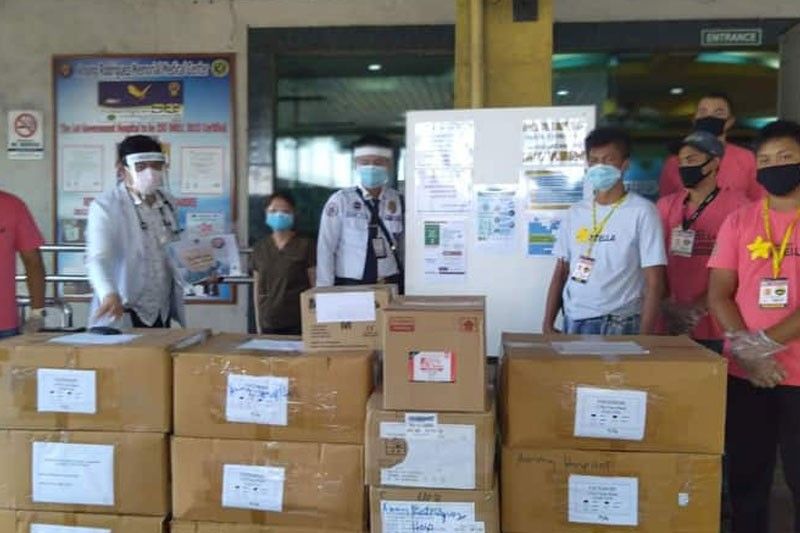 MANILA, Philippines — Some 15,000 sets of personal protective equipment (PPE) purchased by the Department of Health (DOH) for health workers caring for patients with coronavirus disease 2019 (COVID-19) have been delivered.
DOH Undersecretary Maria Rosario Vergeire said the PPE sets, delivered on Tuesday night, is the first batch of the one million sets procured by the national government.
"These PPE will undergo thorough inspection and quality assurance before these will be distributed, through the Office of Civil Defense, initially to COVID-19 referral hospitals such as East Avenue Medical Center, San Lazaro Hospital, Lung Center of the Philippines, Philippine General Hospital, Dr. Jose Rodriguez Memorial Hospital and the Armed Forces of the Philippines Medical Center," Vergeire told journalists during a press briefing.
The remaining 985,000 sets will arrive between April 6 and 24.
Meanwhile, Malacañang announced yesterday that about P53.2 million worth of testing kits developed by the University of the Philippines-Manila's National Institutes of Heath and Manila HealthTek Inc. are ready for deployment starting April 4.
"While government works to fully equip our health workers, it is at the same time ramping up efforts to secure and produce more testing kits so we can test more people and quickly identify and isolate those that have been infected," Secretary to the Cabinet Karlo Nograles said.
Vergeire said the procurement service of the Department of Budget and Management facilitated the purcahse of one million sets of PPE worth P1.8 billion.
Each set includes coveralls, N95 masks, gloves, head and shoe covers, goggles, surgical mask and surgical gown.
"The complete PPE set will ensure protection for our health workers as they take care of the COVID patients," Vergeire said. – With Christina Mendez, Emmanuel Tupas, Jose Rodel Clapano, Janvic Mateo, Delon Porcalla, Eva Visperas
Editor's note: An earlier version of the story showed a photo of healthcare workers of The Medical City in personal protective equipment. The PPEs shown in the photo were donated by SM Foundation, which did not reflect in the earlier copy. A new photo showing a delivery of health supplies from the Department of Health was replaced to accompany the story.