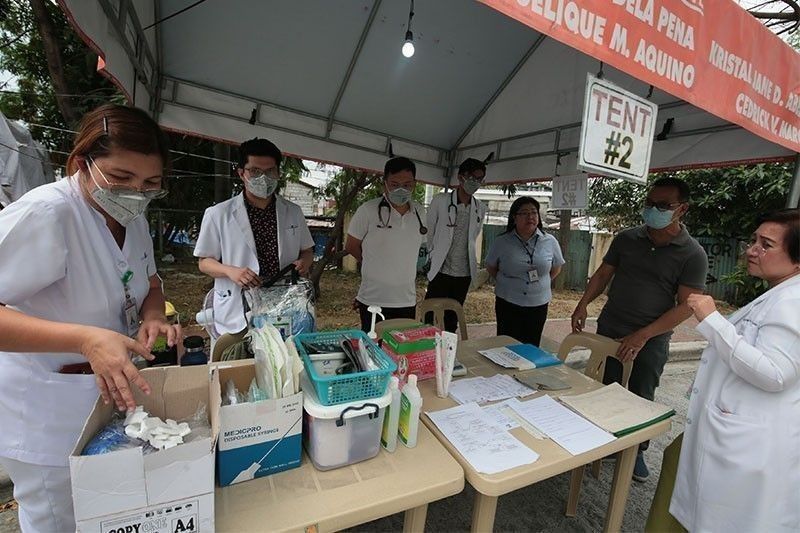 DOH calls for volunteers for COVID referral centers
MANILA, Philippines — The Department of Health (DOH) is calling for volunteer healthcare workers who will help man the three hospitals that were named as referral centers for coronavirus disease 2019 (COVID-19) patients.
"We have already launched our volunteer programs wherein we are urging medical professionals to help respond to COVID-19 situations. We already posted on our website how they can apply," said DOH Undersecretary Maria Rosario Vergeire.
She noted the "healthcare warriors" will manage patients at the Philippine General Hospital in Manila, Lung Center of the Philippines in Quezon City and Dr. Jose N. Rodriguez Memorial Hospital and Sanitarium (DJNRMHS) in Caloocan City which will become COVID-19 centers in the National Capital Region.
Vergeire added they are also recruiting volunteers for Quezon Institute in Quezon City which will be coverted to a community quarantine facility for infected individuals with mild symptoms or no symptoms at all.
Based on the DOH website, it is looking for doctors, nurses, nurse assistants and hospital orderlies who are "able, healthy and willing to commit to work in the fight against COVID-19." They will be paid P500 daily for one month.
The DOH said volunteers will undertake an eight-hour shift everyday and they will work for 14 consecutive days.
The hospitals will provide them with personal protective equipment "to reduce risk of exposure" and accommodation and food for one month.