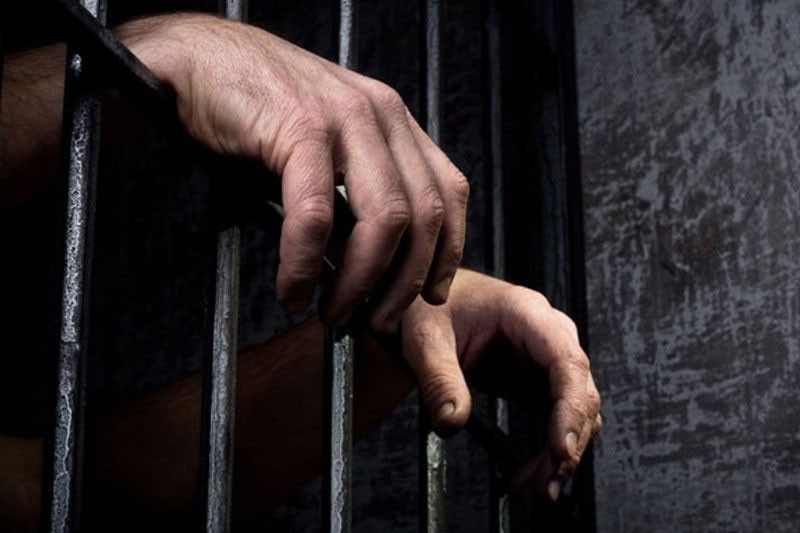 The arrest of Barangay Mantapoli chairman Cassar Abinal on Sunday came after Secretary Eduardo Año of the Department of the Interior and Local Government (DILG) warned that selling barangay quarantine clearances is illegal.
STAR/File
Barangay captain nabbed for selling quarantine passes
MANILA, Philippines — Police have arrested a barangay captain caught selling quarantine passes in Marantao, Lanao del Sur, in what turned out to be just one of the hundreds of violations of rules governing the Luzon-wide enhanced community quarantine enforced by the government to contain the 2019 coronavirus disease (COVID-19).
The arrest of Barangay Mantapoli chairman Cassar Abinal on Sunday came after Secretary Eduardo Año of the Department of the Interior and Local Government (DILG) warned that selling barangay quarantine clearances is illegal.
Brig. Gen. Manuel Abu, Bangsamoro Autonomous Region in Muslim Mindanao
(BARMM) police director, said policemen – responding to reports – went to barangay Mantapoli headquarters at 3:50 p.m. and caught Abinal in the act of demanding P20 for each quarantine pass from residents.
"It's a clear violation of the directives for non-payment of barangay passes," Abu said in a text message.
Col. Madzgani Mukaram, police director of Lanao del Sur, said there was even a sign on the wall of the barangay hall stating that each pass cost P20.
Local officials are issuing quarantine passes to families so that at least one member of a household can go outside to buy food and other basic commodities while the Luzon-wide enhanced community quarantine is in effect. President Duterte has placed the entire Luzon under community quarantine until April 13, to contain the spread of COVID19. The Luzon-wide lockdown began on March 17. The contagion has claimed the life of a 54-year-old man in the province.
"They cannot engage in that kind of extortion scheme or abusive practice. The DILG and the Philippine National Police are our enforcers. If there are abuses especially in the LGUs and the barangays, the DILG and PNP will handle that," Cabinet Secretary and IATF spokesman Karlo Nograles said in a televised press briefing yesterday.
"Do not give passes for a fee, or for any payment whatsoever in any form or kind whatsoever. It is very important... Let us not abuse that. Let us not take advantage of this calamity," he added.
"Just a reminder: in a state of calamity, anyone who commits any form of abuse may be punished with maximum penalty," he added.
Hundreds have been accosted or arrested over the weekend for violation of quarantine protocols.
Close contact
In Altavas, Aklan, a pastor was arrested for defying barangay officials who asked him to stop a religious gathering he organized where attendees were in close physical contact.
Ivan Yadao, 41, pastor of a sect called LifePoint Church, allegedly gathered around 20 members of his congregation in Barangay Dalipdip at around 4 p.m. Sunday in disregard of the ban on social gatherings.
Barangay Captain Edilberto Domingo, who went to the area to verify the report, said the group did not observe social distancing and there were even elderly and minors in the gathering. Domingo said Yadao engaged him in a verbal tussle and even tore a copy of the executive order governing the conduct of mass gatherings. This prompted Domingo and barangay security personnel to arrest Yadao.
In Cavite, more than 500 people have been apprehended over the weekend for violating quarantine rules.
Cavite police director Col. Marlon Santos said 443 were accosted for violating the curfew, 58 for liquor ban violation, and 17 for disobeying persons in authority.
Also arrested were 15 drug suspects in General Trias, Bacoor and Dasmariñas cities, and Naic town. Santos said a total of 281 grams of shabu worth P19,108 were confiscated from the suspects.
In Pateros, Joshua dela Cruz Fuentes, 22, was arrested after he yelled invectives at policemen who stopped him at a checkpoint Sunday night in Barangay Poblacion.
In Las Piñas City, police apprehended Robin Orogo Escalona and his cousin Jerome Quindong Orogo, and Andy Claraval Sandoval after they were seen outdoors during curfew at Chua Compound in Barangay Pulanglupa 1 a.m. last Sunday.
Six people, including a minor, were accosted for loitering in Barangay Talon 4 at 11:30 p.m. last Sunday. Las Piñas City has six confirmed COVID-19 cases.
Pasay City police meanwhile arrested Edcel Villanueva, 23; and Ronjy Patino, 16, for loitering along F. B. Harrison Street in Barangay 13 at 2 a.m. yesterday. Seized from them were two nine-inch improvised ice picks.
Police also nabbed one Christian Philip Gadot Jose, 27 for defying orders to go home and even punching 69-year-old chief tanod Victor Subol Mendoza of Barangay 183 in Villamor at 1 p.m. yesterday.
The Parañaque City government has enforced a ban on selling liquor and alcoholic drinks in all business establishments in the duration of the community quarantine.
As of yesterday, the city registered 13 patients who tested positive for COVID-19: three from Barangay Don Bosco; two each from Barangays Sun Valley, BF Homes and San Antonio; and one each from Barangays Marcelo Green, Moonwalk, Sto. Niño and Merville.
Meanwhile, the Inter-Agency Task Force for the Management of Emerging Infectious Diseases (IATF) has clarified that health workers who attend to COVID-19 patients are not required to secure accreditation IDs.
Cabinet Secretary and IATF spokesman Karlo Nograles said health workers would not be burdened with additional requirements that would make it difficult for them to go to their workstations.
"With regard to guidelines on accreditation, I would like to clarify that our health workers do not need to get accreditation IDs... We need to take care of our health workers because they take care of the sick," Nograles said in a televised press briefing.
"Our health workers are the real-life heroes of our country. We won't make your lives difficult because we know your sacrifice... Thank you for your sacrifice and together, let us fight COVID-19," he added.
Nograles said IDs released by hospitals, health establishments or the Professional Regulation Commission would be sufficient to exempt health workers from the quarantine protocols.
Health workers are exempted from the home quarantine being implemented under the Luzon-wide lockdown from March 17 to April 13.
The IATF has required other exempted sectors to secure accreditation IDs so they can pass through checkpoints and report to their offices. The IATF will issue IDs until March 26. - Alexis Romero, Ghio Ong, Jennifer Rendon, Ed Amoroso