Several malls close; supermarkets, banks, pharmacies open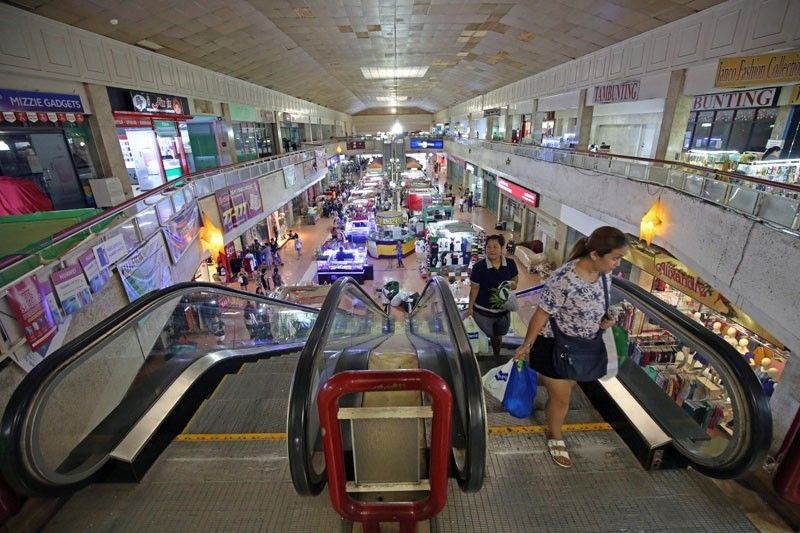 MANILA, Philippines — Several mall chains in Metro Manila announced their temporary closure starting today to help contain the spread of the coronavirus disease 2019 (COVID-19).
Ayala Malls announced yesterday that all its malls in Metro Manila would be temporarily closed until further notice, in compliance with the government's directives on general community quarantine in the metropolis.
"However, in order to continue servicing the community, establishments offering basic services shall be kept open, such as supermarkets, drug stores, convenience stores, banks and other essentials," Ayala Malls said.
Vista Malls said its malls in Metro Manila would also be temporarily closed starting today until further notice, but shops providing essential services will remain open.
Robinsons Malls said it would close some malls in Metro Manila in line with pronouncements from local government units (LGU).
As for SM Malls, SM Retail Inc. president Ponciano Manalo Jr. said "we will comply with LGU directive and ordinances on closure."
As of press time, those located in Caloocan, Makati, Mandaluyong, Pasay, Pasig and San Juan would be closed, but establishments offering basic services inside the malls would continue to operate.
Vista Malls and Starmalls said they would also close their malls from today until further notice, but noted that drugstores, home essentials, hardware needs, banks and restaurants will remain open.
Megaworld, which runs Lucky Chinatown and Venice Grandcanal Mall, among others, made a similar announcement.
Meanwhile, Power Plant Mall was closed starting yesterday except for some tenants offering essential services and restaurants with food deliveries.
San Juan Mayor Francis Zamora said the Greenhills Shopping Center, Promenade, Theater Mall and the Santolan Town Plaza will be closed until further notice.
Trade Secretary Ramon Lopez, in a Viber message to reporters, said the Department of Trade and Industry would be issuing a memorandum circular today for the directive to close malls during the community quarantine period in Metro Manila, which started yesterday and will be in place until April 14.
"Will issue it also tomorrow. So, we make it effective immediately," he said.
While malls will be closed, he said business establishments such as supermarkets, drugstores, health clinics and banks would be allowed to continue operations during the community quarantine.
With some business operations impacted by COVID-19, he said the government is also preparing assistance to be extended to affected enterprises.
"Economic cluster will announce government support package," he said.
Last week, the Philippine Exporters Confederation Inc. said government assistance would be needed to help businesses, particularly micro, small and medium enterprises (MSMEs) deal with the impact of COVID-19.
"We call on government's assistance to help businesses, especially MSMEs, keep afloat through collateral-free loans, moratorium on loan and interest payments and tax breaks," Philexport president Sergio Ortiz-Luis Jr. said.
In addition, he said local government units could provide assistance to displaced workers. – With Iris Gonzales, Romina Cabrera