DOJ eyes cybercrime raps vs fake nCoV news peddlers
February 6, 2020 | 12:00am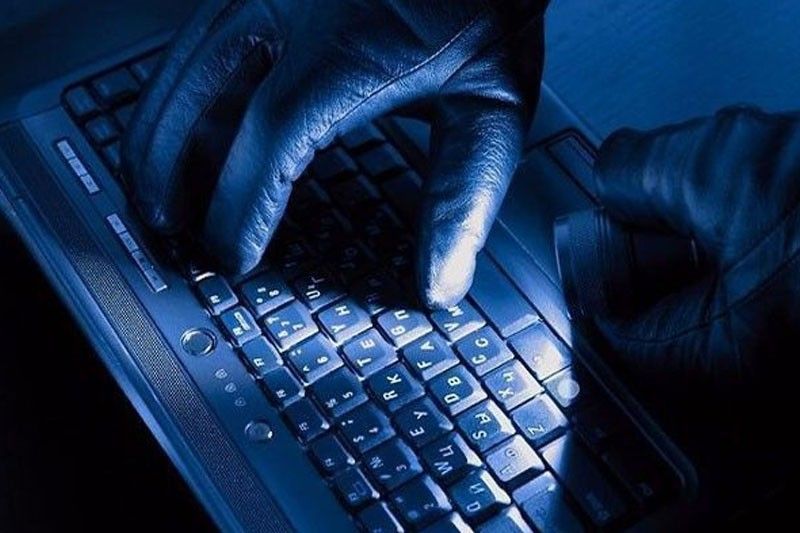 MANILA, Philippines — Those who would be caught spreading false information on the novel coronavirus acute respiratory disease (2019-nCoV ARD) might face cybercrime charges, Justice Secretary Menardo Guevarra warned yesterday.
"If the intent in causing the publication of false information is to create or aggravate public disorder, or undermine government efforts during a state of public emergency, and such publication is effected by means of information technology, appropriate charges under the Revised Penal Code in relation to the Cybercrime Prevention Law may be filed against perpetrators," Guevarra said.
"The nCoV threat is a very serious public concern and no distraction of government efforts to overcome it will be tolerated," he added.
As to those who would share and further spread bogus information on the nCoV ARD, the Department of Justice and the cybercrime experts of the National Bureau of Investigation (NBI) must first determine if there was malicious intent.
"I suppose (the NBI will) scope the field first and see if there's a malicious scheme or pattern somewhere," Guevarra said.
During the course of this investigation, the justice chief said he is not discounting the possibility that those who would be caught violating the law might cry violation of their rights, particularly the freedom of speech, but "we all know that there are limitations to this constitutional right, including the greater interest of the public."
Late Tuesday afternoon, Guevarra ordered the NBI to investigate the alleged dissemination of fake news about nCoV. The bureau was also tasked to coordinate with and assist the Department of Health (DOH) in its contact tracing efforts.
He issued the order after "personally observing a slew of internet/social media communications that tend to sow panic and confusion regarding this public health issue, and it was also raised during the Senate hearing."
Guevarra expressed belief that the contact tracing would be completed in a "couple of days, provided there's efficient coordination among the DOH, Civil Aeronautics Board, airline companies, Department of the Interior and Local Government (through local government units), Philippine National Police and the NBI."
Voided decree
The PNP yesterday cited a voided decree in its fight against people peddling false information about nCoV.
In a statement, the PNP cited Presidential Decree 90, which declares as unlawful rumor-mongering and spreading false information as among their bases.
The PNP also mentioned as another basis the unlawful use of means of public and unlawful utterances under Article 154 of the Revised Penal Code in relation to Republic Act 10175 or the Anti-Cybercrime Law.
However, PD 90, crafted during the term of the late strongman Ferdinand Marcos, was repealed by former president Corazon Aquino in 1986 as it "paved the way for violations of the freedom of expression of the people."
PNP spokesman Brig. Gen. Bernard Banac has yet to comment on the issue.
Banac warned people peddling misinformation about the virus that they would be hauled to jail if they do not stop.
"Please avoid spreading unofficial, unverified and unvalidated information on the nCoV or face arrest," he said.
A vlogger identified as Marlon de Vera was arrested last Sunday after he caused panic at a shopping mall in Legazpi City by pretending to be a carrier of the virus.
Banac warned that violators who are caught would face charges for unlawful rumormongering and spreading false information as well as violating RA 10175 if these are posted on social media platforms such as Facebook and Twitter.
The police Anti-Cybercrime Group (ACG) said they are tracking the sources of at least six social media posts on Facebook which contain false information.
ACG spokesman Capt. Jeck Robin Gammad said they would ask Facebook to have the posts taken down.
"Continuous ang monitoring doon sa mga nakikita natin sa ating news feed, lalo na sa (Facebook) nung mga allegedly fake news," Gammad told reporters in an interview.
Twitter to remove harmful fake content
Following actions taken by Facebook last month, social media platform Twitter will also start removing manipulated or synthetic photos or videos that are likely to cause serious harm to other people.
"We know that some tweets include manipulated photos or videos that can cause people harm," the company said in an announcement yesterday.
"We're introducing a new rule and a label that will address this and give people more context around these tweets," it added.
The new rule was a product of a global survey conducted by Twitter on altered or synthetic media, including the so-called "deep fakes," according to product manager Ashita Achuthan and head of site integrity Yoel Roth.
"Overall, people recognize the threat that misleading altered media poses and want Twitter to do something about it," they said in a blog post about the policy update.
They added that a majority of the people they consulted want Twitter to take action on misleading altered media, such as putting labels or actual removal if the content is likely to cause serious harm.
Their respondents also recommended enforcement action against those who share misleading altered media, such as having their accounts suspended.
In assessing manipulated or synthetic photos or videos, Twitter said it would verify if these have been substantially edited in a manner that fundamentally alters the composition, sequence, timing or framing.
It would also look if any visual or auditory information had been added or removed, and whether the media depicting a real person have been fabricated or simulated.
"We'll also consider whether the context in which media are shared could result in confusion or misunderstanding or suggests a deliberate intent to deceive people about the nature or origin of the content, for example by falsely claiming that it depicts reality," the company said.
Twitter will also look at the context, such as the text of the tweet accompanying the media, the metadata, the information on the profile sharing it.
"Tweets that share synthetic and manipulated media are subject to removal under this policy if they are likely to cause harm," it said.
This would include those that have threats to the physical safety of a person or group, risk of mass violence or widespread civil unrest and threats to the privacy or ability of a person or group to freely express themselves or participate in civic events.
In case the manipulated media are not subject for removal but are confirmed to have been posted in a deceptive manner, Twitter said it would apply a label and show a warning to people before they can retweet or like it.
Twitter will also reduce the content's visibility and prevent it from being recommended as well as provide additional explanations or clarifications such as a landing page with more context.
The new policy will be implemented starting March 5. – With Emmanuel Tupas, Janvic Mateo