Philippine imposes total deployment ban in Iraq
January 15, 2020 | 12:00am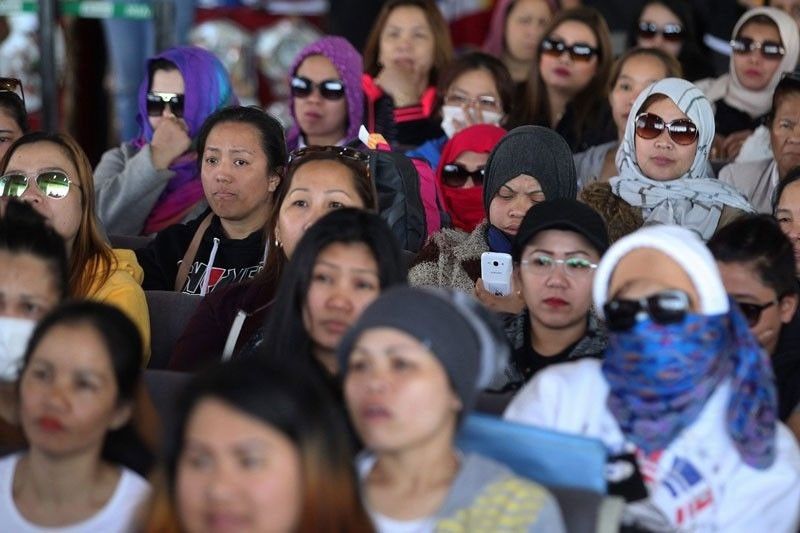 MANILA, Philippines — The Philippine government has opted to impose a total ban on overseas Filipino workers (OFWs) in Iraq.
Labor Secretary Silvestre Bello III yesterday said the Philippine Overseas Employment Administration (POEA) governing board has issued a resolution stopping deployment of Filipino seafarers.
"The board has resolved to impose a total deployment ban on the processing and deployment of all OFWs, including crew changes and shore leaves of Filipino seafarers in Iraq," Bello said.
The Department of Foreign Affairs (DFA) previously raised the alert level in the whole of Iraq to 4 amid escalating tension between the United States and Iran.
In 2018, the POEA allowed returning workers to Iraq under selective Balik Manggagawa exemption program as proposed by the DFA.
But the POEA still prohibited the deployment of first time and returning Filipino household service workers (HSWs) to Iraq.
However, the government admitted that despite the deployment ban, Filipino workers continue to enter Iraq illegally. In fact, the government said 90 percent of Filipino workers in Iraq are undocumented.
Repatriation of Filipino workers from Iraq started last Sunday.
Sendoff
President Duterte yesterday led the sendoff of about 400 sailors aboard BRPs Davao del Sur and Ramon Alcaraz to bring home distressed overseas Filipino workers in Iran and other areas in the Gulf region affected by the tension between the US and Iran.
"I am glad to be here today to lead the send-off ceremony for the brave men and women of the Philippine Navy, who will embark on an important journey to ensure the safety and security of our Overseas Filipino Workers in the Middle East," Duterte said in a speech.
As he saluted the soldiers, Duterte took note of their courage and bravery in the conduct of their mission.
"This undertaking attests to the courage and indomitable spirit of our soldiers and our kababayans, through which we can overcome any challenge and adversity," he said.
While the mission will not be easy, Duterte expressed confidence the teams would be able to carry out their mission well.
"This is a sacred mission and it is really to safeguard the lives of the Filipino people. I tasked you this duty with a prayer and with a hope that you will carry out your mission successfully and that everybody will be safe," he said. – With Paolo Romero, Michael Punongbayan, Christina Mendez