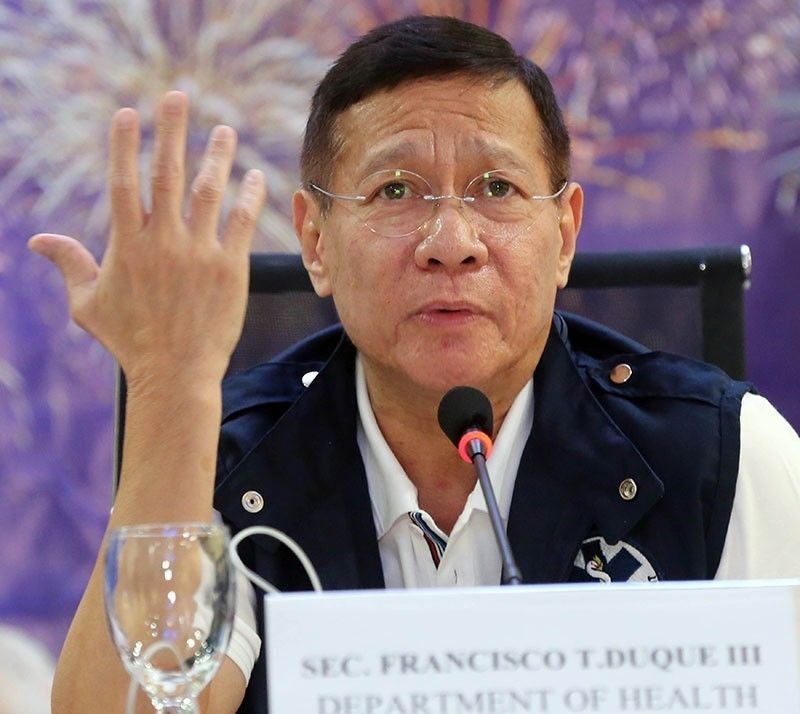 Duque insists on inclusion of 122 meds under MDRP
MANILA, Philippines — Health Secretary Francisco Duque III yesterday insisted he will not back down in the fight to place 122 medicines under the second phase of the Maximum Drug Retail Price (MDRP) to make them accessible to a majority of Filipinos.
Duque said it is in the best interest of Filipinos that the Department of Health (DOH) is pushing for MDRP in the face of strong opposition of the Pharmaceutical Healthcare Association of the Philippines (PHAP).
"The first time we had the MDRP in 2009, I had the same pressure but we still did it. Unfortunately, we only had the five most common but expensive branded medicines under MDRP then," he said.
The prices of these medicines were cut by as much as 50 percent.
Duque said not a single medicine has been added to the list over the past decade so they deemed it necessary to come up with a second batch of MDRP medicines.
"The MDRP is being assailed by PHAP. But they have always assailed even the MDRP of 2009 so what else is new? What is important is for us to be able to bring down the costs of very expensive quality drugs and medicines for the sake of our Filipino patients," he said.
Included in the list of 122 medicines are those for hypertension, diabetes, cardiovascular disease, chronic lung disease, neonatal diseases and major cancers.
The DOH found that while the general trend in the prices of generic essential medicines have gone down in recent years, the Philippines is still paying higher prices than other countries.
On the other hand, generic drugs are still sold up to four times the international reference prices while branded innovator products are sold up to 22 times higher, especially in private hospitals and pharmacies.
Duque said in their meetings with PHAP, the group had assured them that it had programs to reduce the prices of medicine.
However, the PHAP admitted having no control over pricing in pharmacies, retailers and distributors, underscoring the need for mandated price limits.
Currently, the DOH is waiting for Malacanang's action on the proposed executive order that it submitted to implement the MDRP.